Sync meez recipes with GoTab products to view ingredients and prep instructions from any Task Display.
Requirements:
meez Business or Premium subscription
manager user permissions for meez and GoTab
GoTab kitchen and task display systems
Recipe sync feature overview
GoTab and meez are uniquely connected through the recipes. Operators will create and manage their recipes within meez. When a recipe and the prep instructions are finalized, operators can sync it with a product in GoTab by adding a meez recipe ID. When GoTab and meez are synced, operators can reduce front and back-of-house pain points in one integrated solution.
Staff needing access to recipes can long press on an order from the kitchen display system (KDS) and select which task display system (TDS) or multiple should display the recipe. Operations with large square footage, complex events or multiple locations are able to increase labor efficiency, improve quality and deliver consistency. Additionally, every synced product can be viewed in the TDS without action from the KDS.
The instructions in this document assume an operator has already created recipes in meez and products in GoTab. If either of these actions have not been completed, please do so before proceeding.
Step One - Share meez content using the view-only function
Grant users view-only access to your content, including individual or multiple recipes, recipe books, and Docs. When you do so, the receiver will see a live version of your content, including any updates you make. However, they cannot edit or change that content.

You can also grant view-only access to all of the content in a concept or location by adding the recipient as a team member. Learn more about concepts and team members here.
GoTab recommends creating a generic user (e.g. Gotab Sync) which can be used to log-in and view-only recipes from the GoTab TDS. This practice will ensure any staff member accessing the TDS can view recipes without needing to log-in separately through meez.
Granting View-Only access from the Home Table Page:
To grant access to single item, go to the more menu to the right of the item

To grant access to multiple items, click the select box to the left of the items you'd like to share

To grant View-Only access from a Detail Page, go to the more menu (the 3 dots) at the top of the page in the navigation bar

Step Two - Sync meez Recipe IDs with GoTab products
Within GoTab's product catalog, each product supports the manual entry of the meez recipe ID.
Select the product you wish to edit and scroll down to the field labeled by default YouTube URL. Select the dropdown and change it to meez Recipe ID.
Enter or paste the meez Recipe ID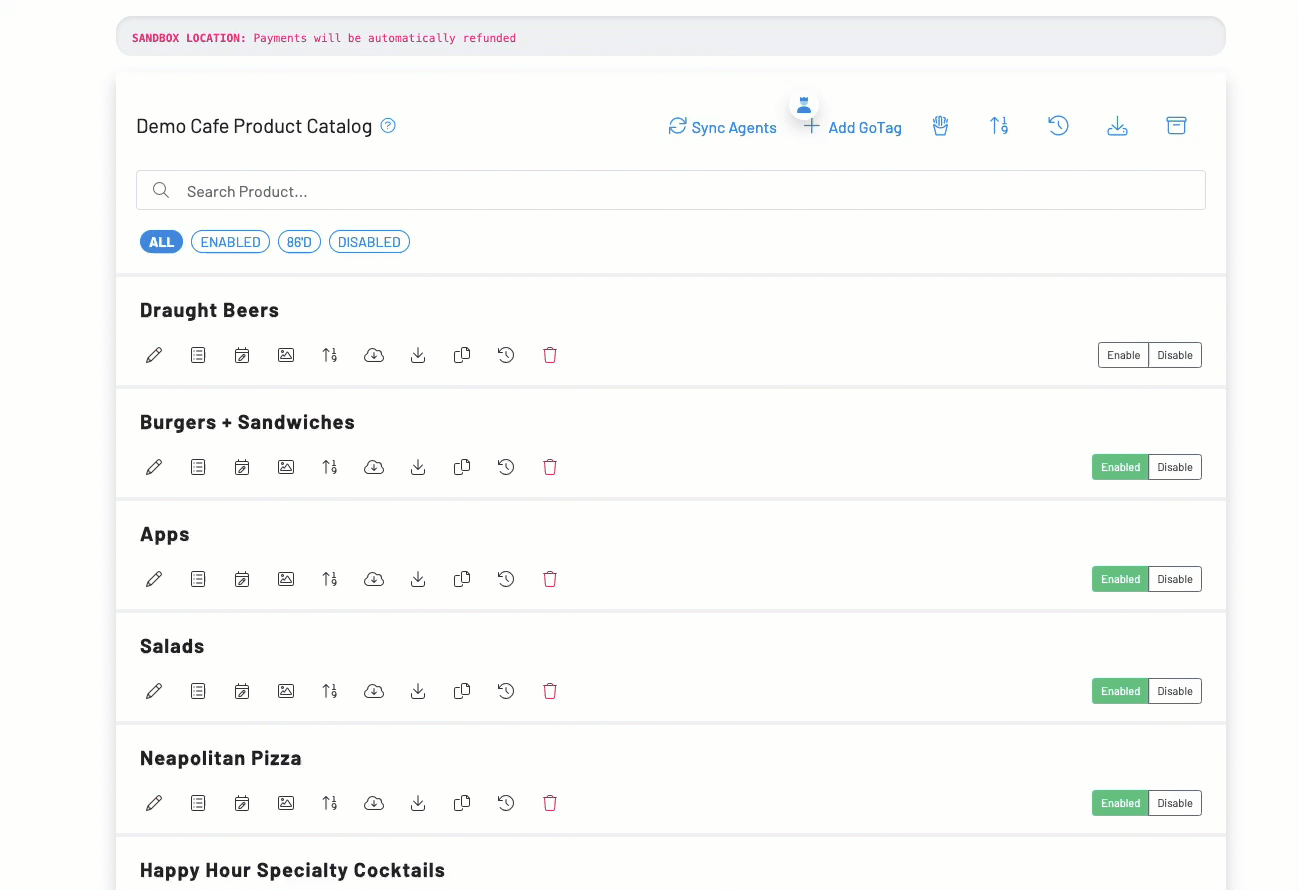 Additional Info