Minimum Order Subtotal, Tip prompts, Unavailability Message, Order Notes Prompt, Order Prompts, Allowing Order Notes, Batch Time, Automatic Order Confirmation Text, Show Tips Selector By Default, Searchable
Feature Definition: "How to create a Dine-In Zone"
When to Use: (Add one or more of the bullet points below)
Benefits: Organizing operations for Dine-In service within GoTab.
To create a new Dine-In Zone:
(1) Navigate to the Zones page in the GoTab menu
(2) Select "Dine-In"
---
Add the Zone:

Scroll down and select "ADD ZONE"
Fill out the New Zone info (definitions of each field are below the screenshot). This info will apply to all spots (table QR's) within the zone. Different rules for different spots will require a new zone.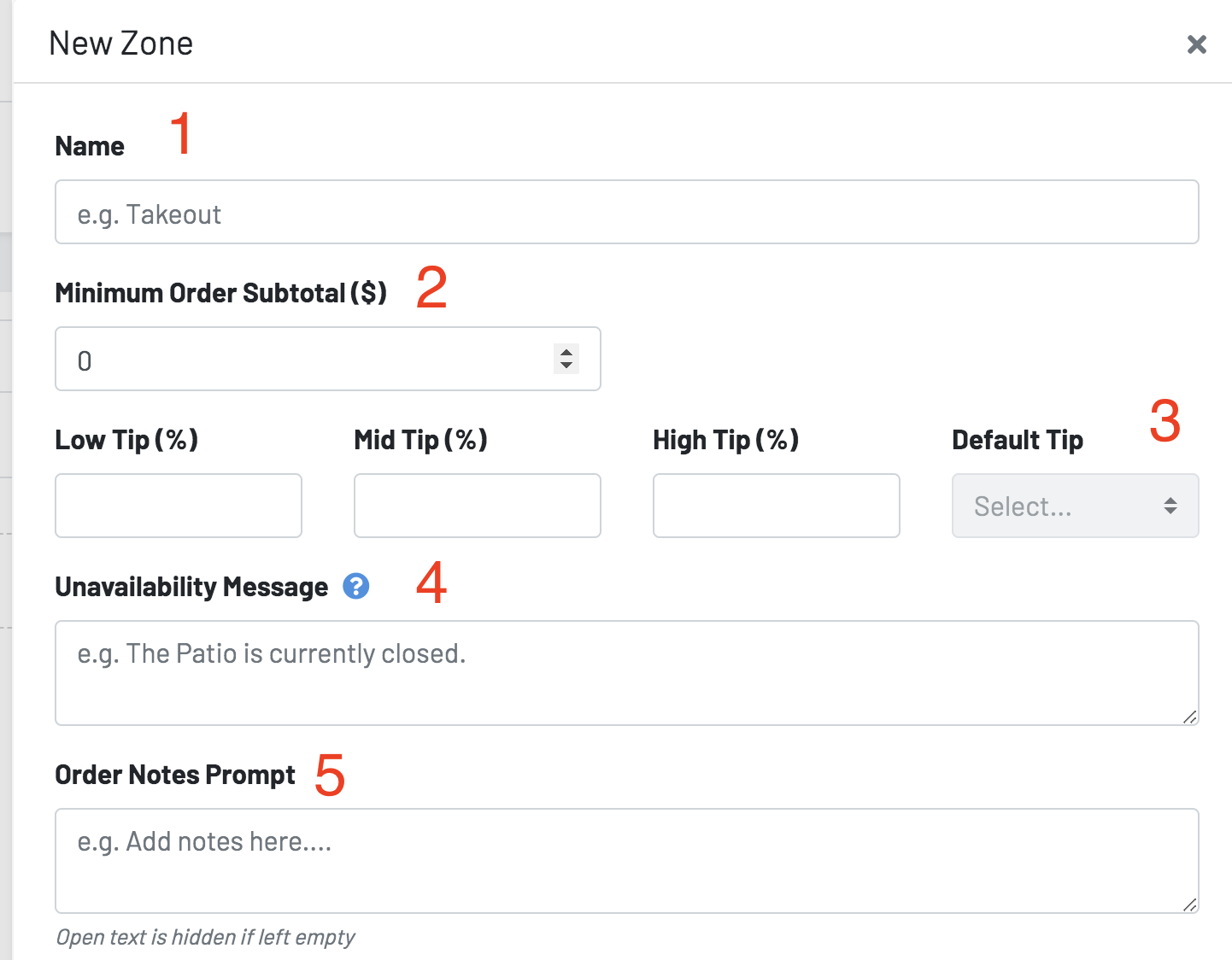 ---
(1) Name of the Zone (for reference purposes, setting rules, and container for spots (table QR's). Could be a location, a section of seats, or a floor on your building.
(2) Minimum amount of purchases (in dollars) required to place an order.
(3) Tip scale. You can make different tip scales per zone or you can leave it blank which will default to the master tip scale in location configurations.
(4) A brief message when the Zone is off, should the guest try to place orders after hours.
(5) A pre-filled message in the notes before the guest writes their own (guests can write openly in this section before checking out which will print on tickets and display on the KDS.
---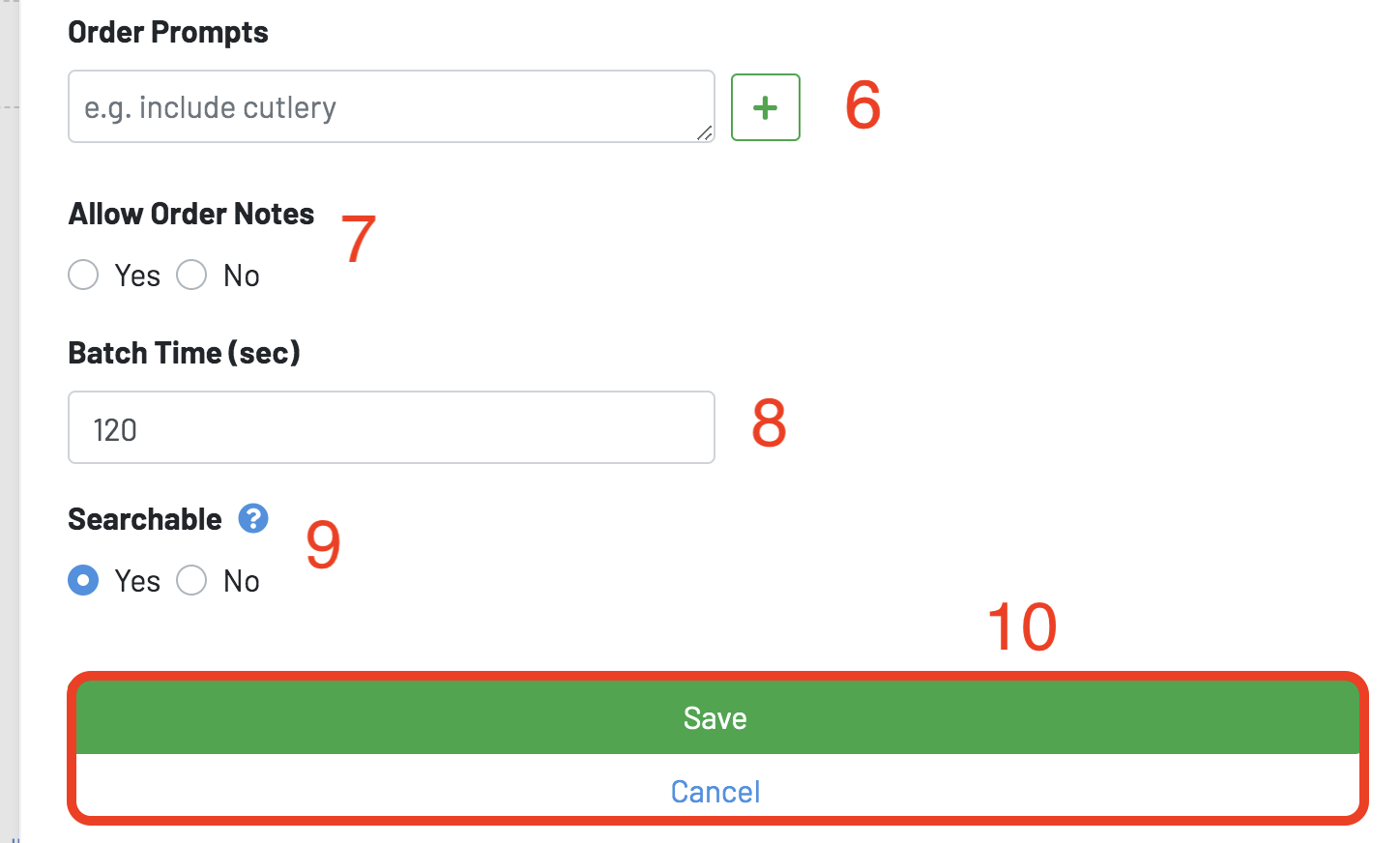 (6) Customized, binary checkbox prompts for the guest checkout page (napkins, sauce, etc.)
(7) Allows open text field for guests to write freely during checkout. Prints on tickets, and displays on the KDS.
(8) A small delay allowing for batched orders for easier KDS fulfillment. Recommended setting is 120 seconds for a table that orders together. Example 1 Taco Order + 2 Taco Orders within 120 seconds will batch in the KDS as 3 Taco Orders.
(9) Allows guests to select their table from the location page instead of scanning a QR (still allows QR scanning if enabled).
(10) Save or Cancel Zone creation.
---
For a zone to be functional you MUST make a spot.
Navigate to spots on the Zones page:

(1) Click "Manage Spots"
(2) Click "+" Symbol
Single Spot creation tool: Makes your QR codes - accessed on the QR's page.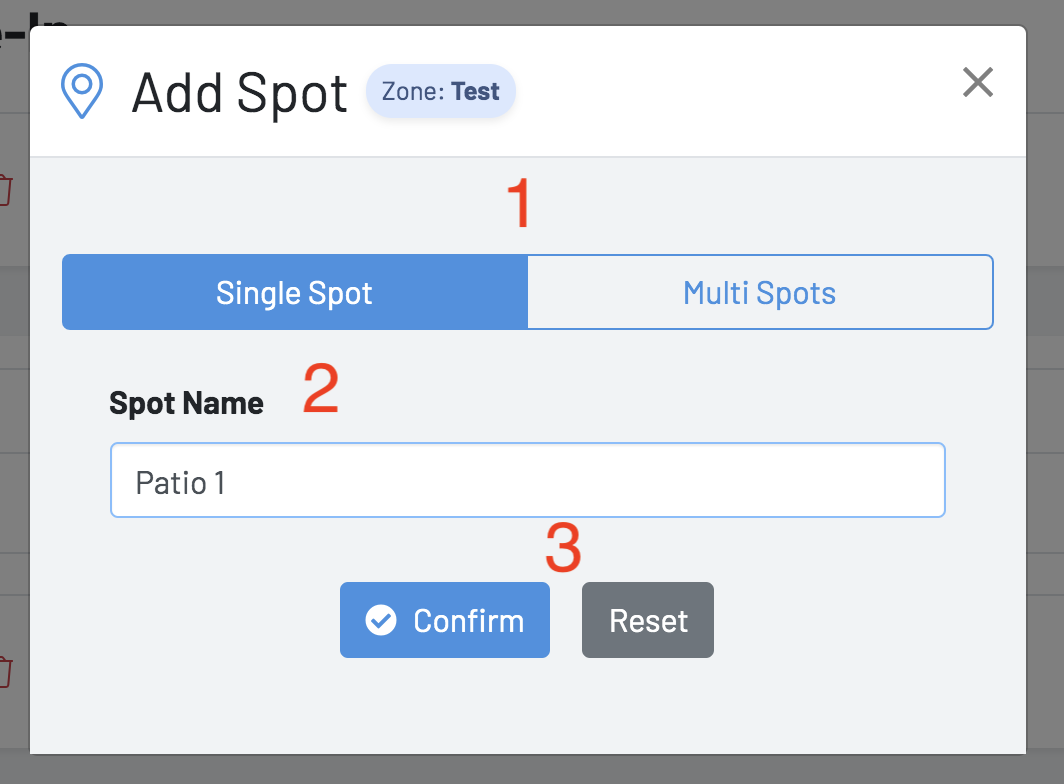 (1) Select "Single Spot" (creates 1 QR) or "Multi Spots" (creates batch QR's)
(2) Name your spot
(3) "Confirm" to save changes or "Reset" to start over.
---
Multi Spots batch creation tool: Make multiple QR's at once.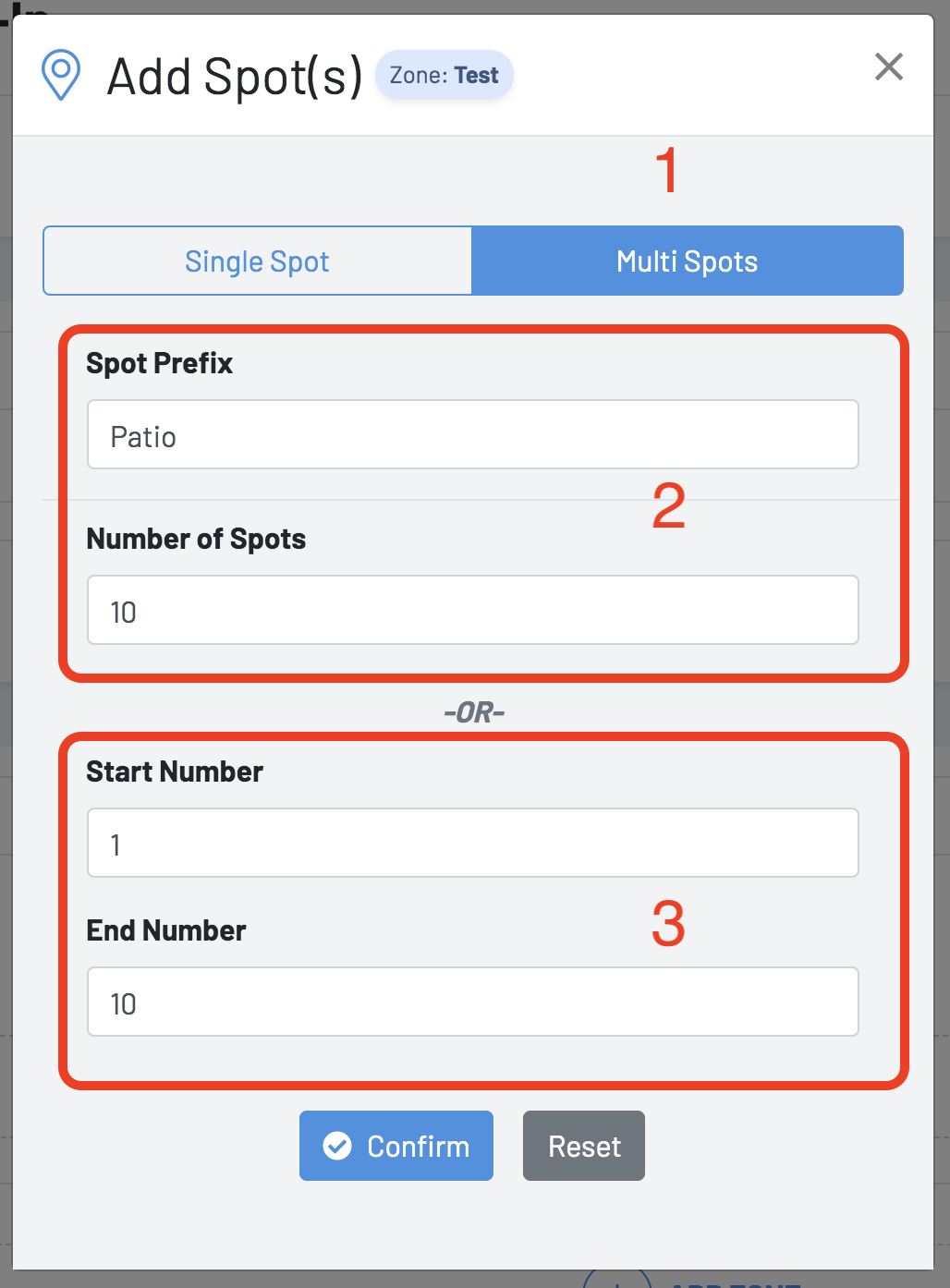 (1) Select "Multi Spots"
(2) Name your Spot "Spot Prefix" and designate number of spots
OR
(3) Name the "Spot Prefix" and enter a Start / End number of Spots.
---
Navigate to the "Links & QRs" page in the GoTab menu to access your new Spot QR's.
See more information about Spot Management.