Spot Management
Creating a Spot, Managing Spots
A Spot can be a table, a seat at the bar, or a literal spot by a palm tree. Basically, any "spot" you'd like to have your guests order from.

Spots can now be renamed and moved between zones from the Zones dashboard.

Both actions can be done individually or in bulk.
The spot URL will be updated for each QR accordingly.

Begin editing by pressing the icon next to a spot/group of spots.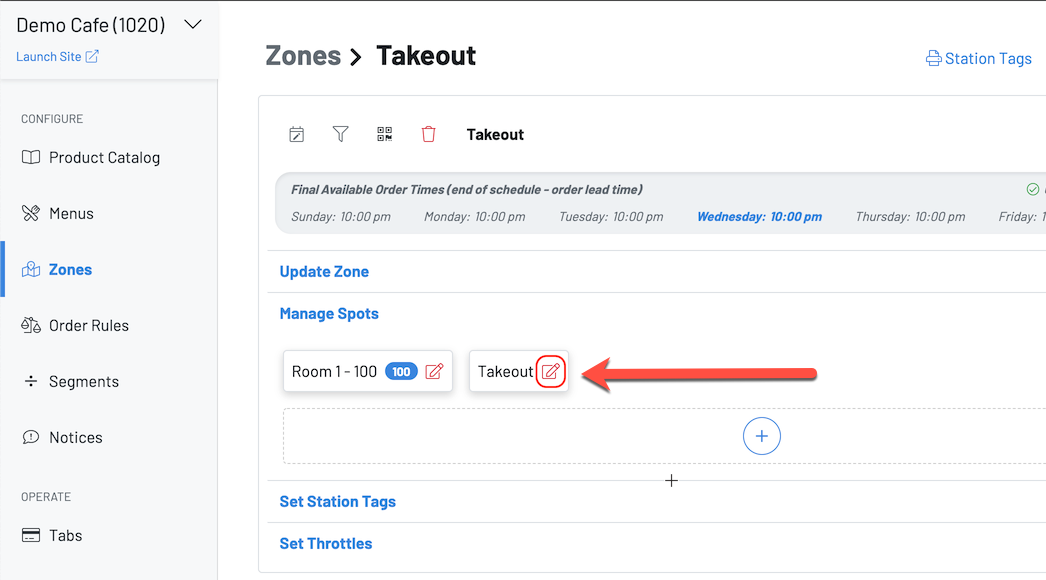 ---
Press the pencil icon to update the spot name.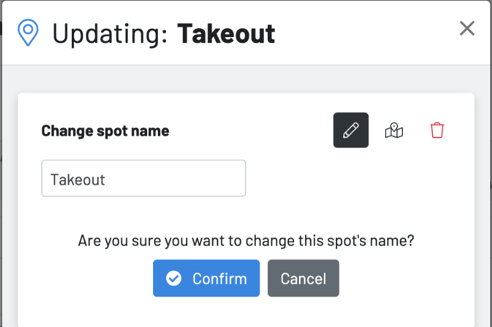 ---
Press the map icon to move the spot to a new zone.