Order Prompts On Zones
Managers can add up to three custom prompts per zone to prompt customers for information at checkout.
Prompts are displayed as checkboxes so they should take the form of simple yes/no questions.
These prompts can be added from the Zones dashboard by pressing Update Zone. Make sure you hit the save button after adding prompts.

Prompt Configuration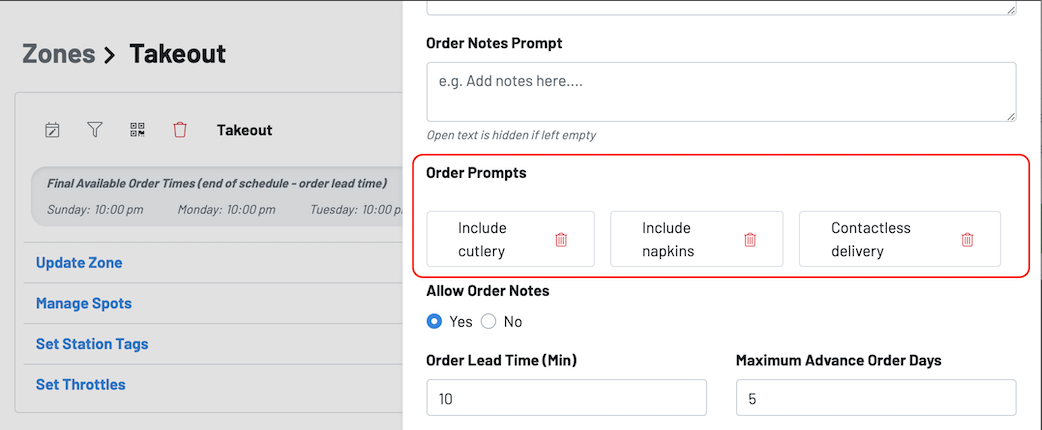 ---
Prompt Display