Defining a Zone, Zone Groups vs Zones, Zone Types
Feature Definition: "How to change names of ordering selections on the main location page"
There are 3 types of Zone Groups: Dine-In, Takeout, and Delivery. All Zones are created within one of these groups.
Dine-In: Guests have immediate access to the menu from their table for asap fulfillment.
Takeout: Guests place orders within specified time parameters for future fulfillment.
Delivery: Guests provides address and place orders within specified time parameters for future kitchen / logistics fulfillment.
A Zone, on the other hand, can essentially be thought of as a revenue center. Create as many zones as you'd like to see sales areas separated by, or areas by which you may want to control different settings like hours, tip prompts, or menu item availability.
When to Use: To change displayed ordering selections on the Location Page.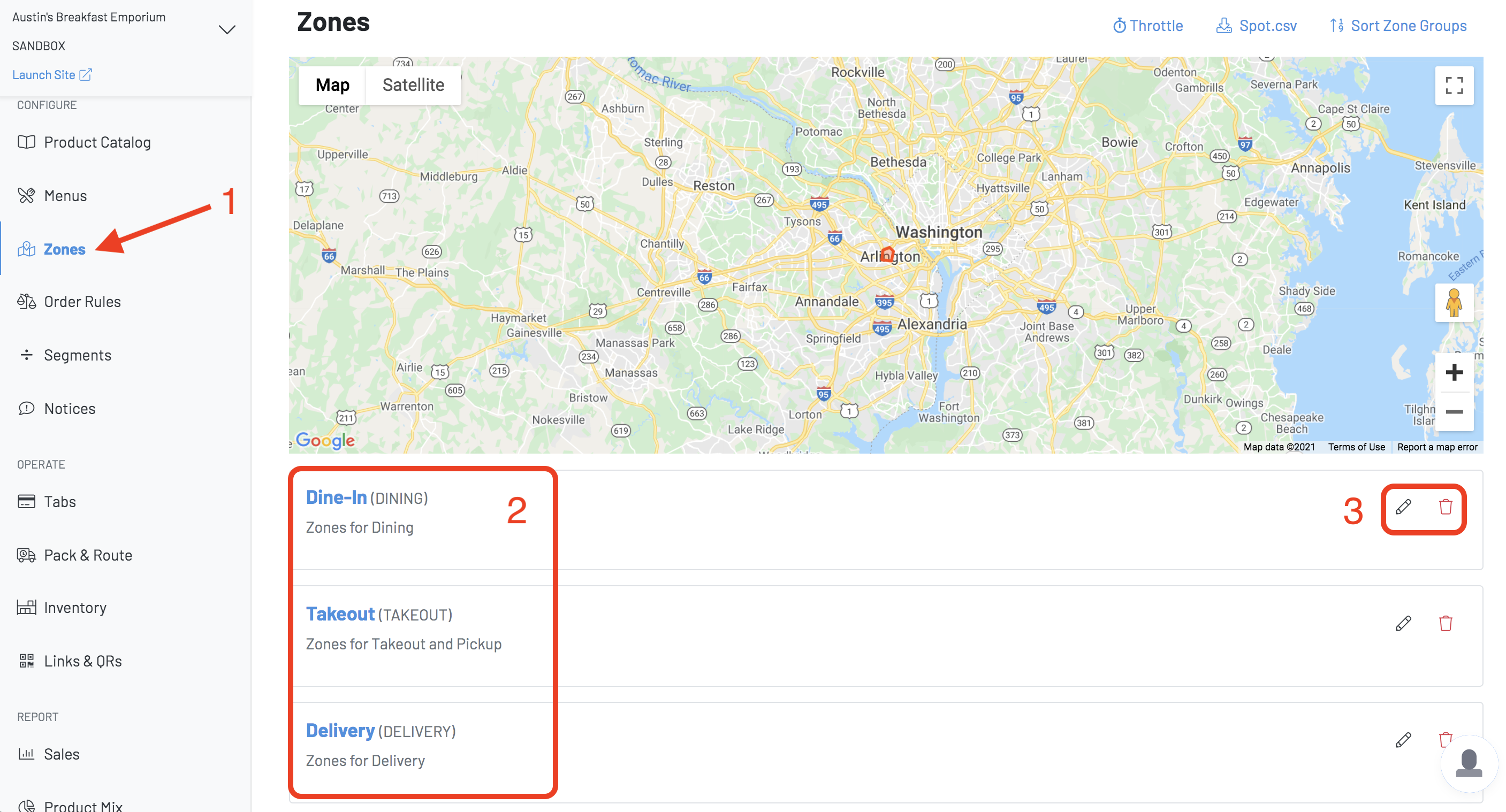 (1) Zone settings can be found under "Zones" in the GoTab navigation bar.
(2) These are your Zone Groups. The are simply containers for each Zone type and can be renamed for the guest facing side for example: "Curbside" vs "Takeout". Any name changes to Zone Groups are strictly cosmetic.
(3) You have options to delete or rename Zone Groups. It is NOT recommended to delete a Zone Group without contacting your Customer Success Manager first.
The image below shows the affected area during GoTab ordering when renaming a Zone Group.