Tabs: Viewing Guests' Receipts
To locate a guests' receipt from the Manager use the search bar on the tabs page to filter by the guests' name or table number. Then select the blue receipt icon on the guests' tab card.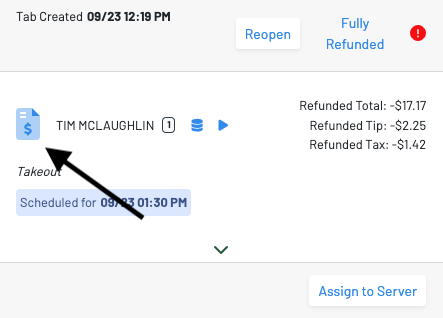 Then press "view receipt." If the tab is still open, it will say "view tab."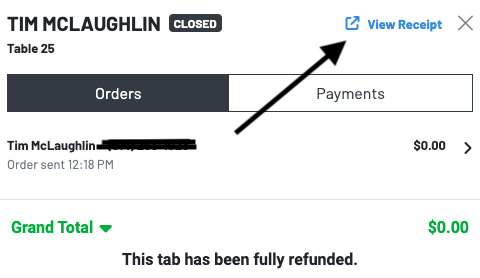 You will then be prompted to the guests' receipt where you will have the option to email an additional copy to the guest.