How To Use Your KDS
Learn how to use your Kitchen Display System to it's fullest capabilities!
How to fulfill an order
Tap the banner of the order card to fulfill an order. Green cards to the left of the dotted line are fulfilled orders. Orders to the right are unfulfilled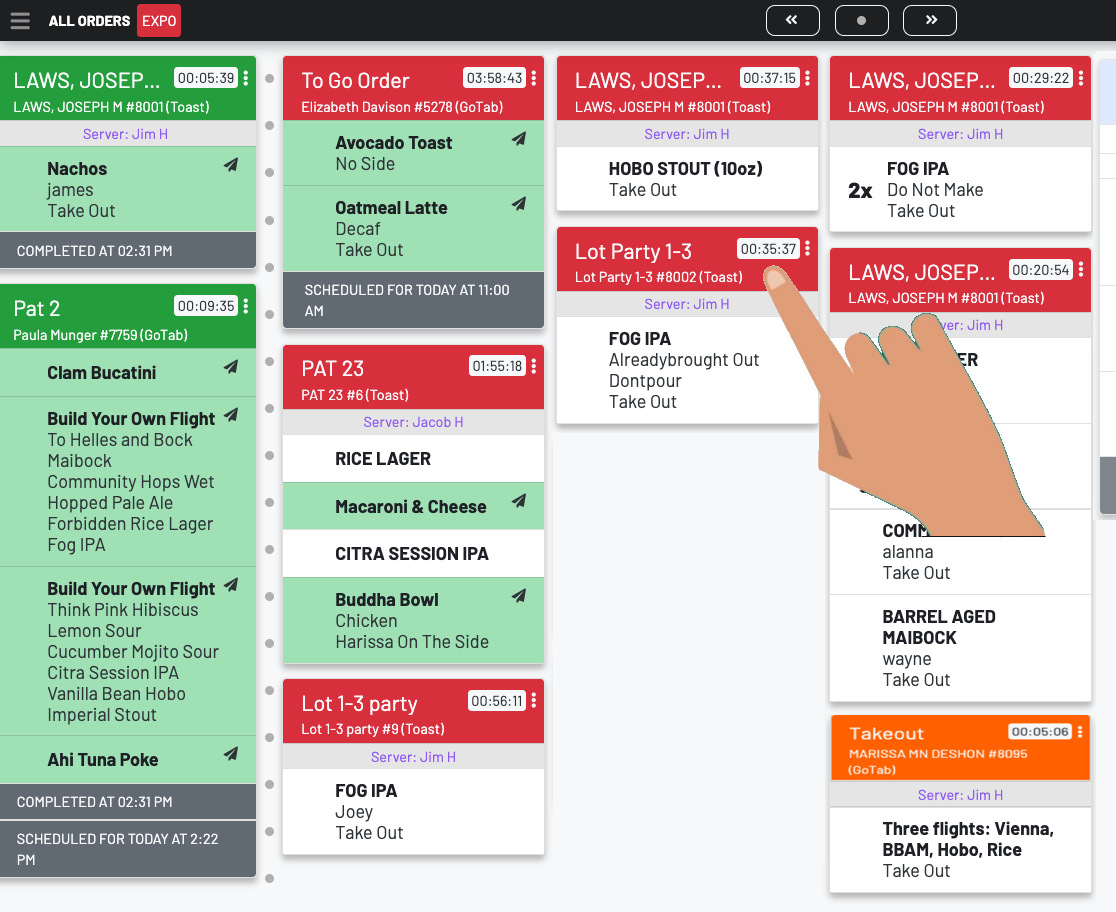 ---
Card Colors: How the long has been sitting unfulfilled
Gray = 0 - 5 minutes
Orange = 5 - 7 minutes
Red = 7+ minutes
Blue = Scheduled Order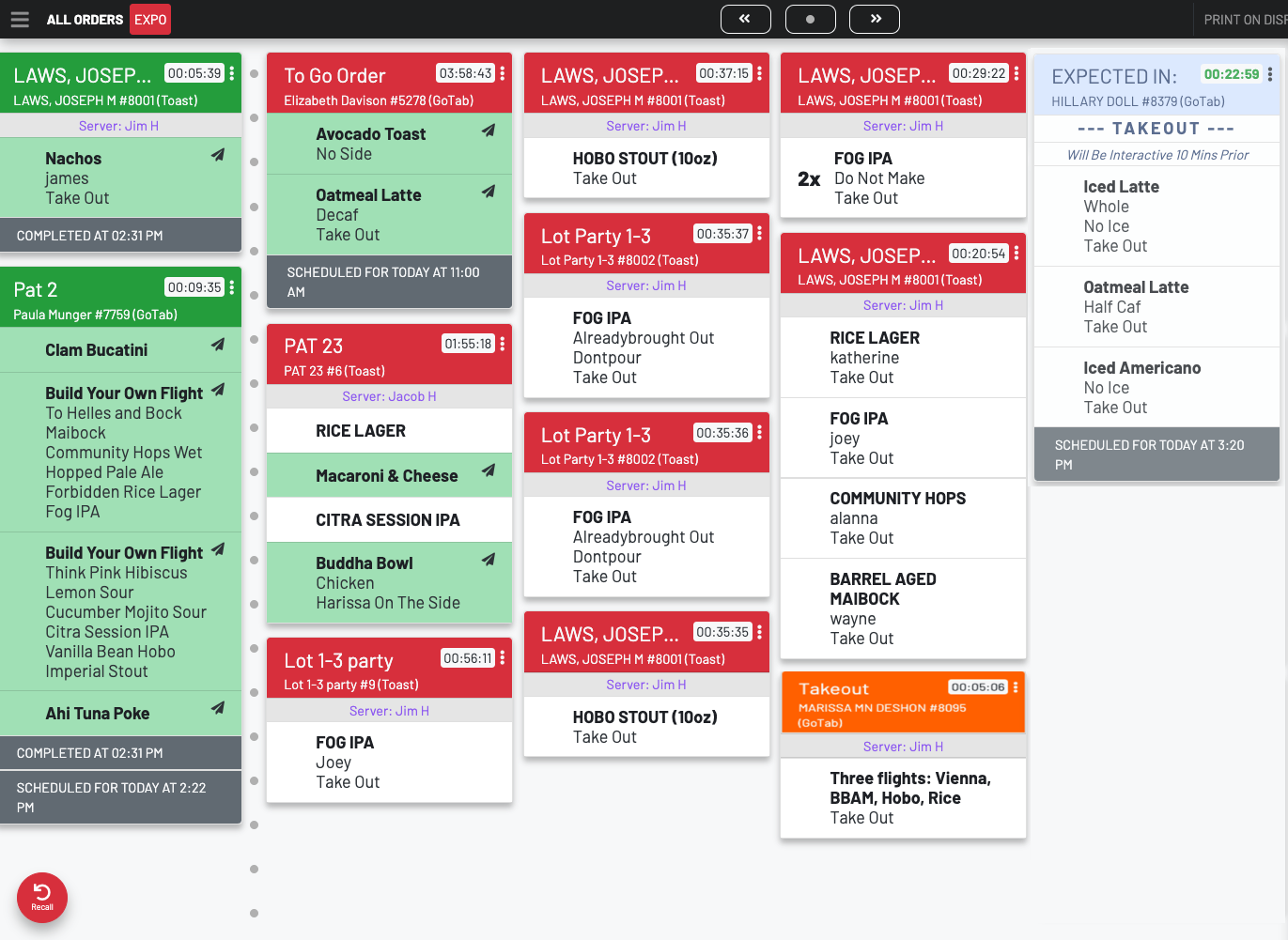 ---
Expo card items: tap the item to apply prep cycle
Fork & Knife: This item is being prepared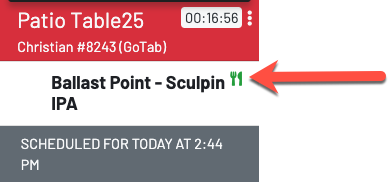 Paper Airplane: This item has been sent to the table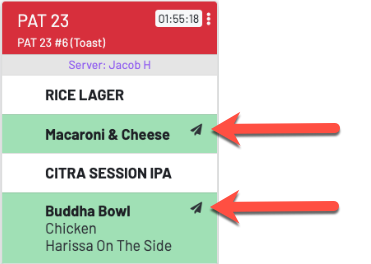 ---
MULTI-ITEMS: The number of the same items that are unfulfilled
This is meant to save time for the staff. For example, let's say there are 9 Fog IPAs ordered by 5 different tables, the bartender can quickly look at the multi-items and know that they need to pour 9 Fog IPAs.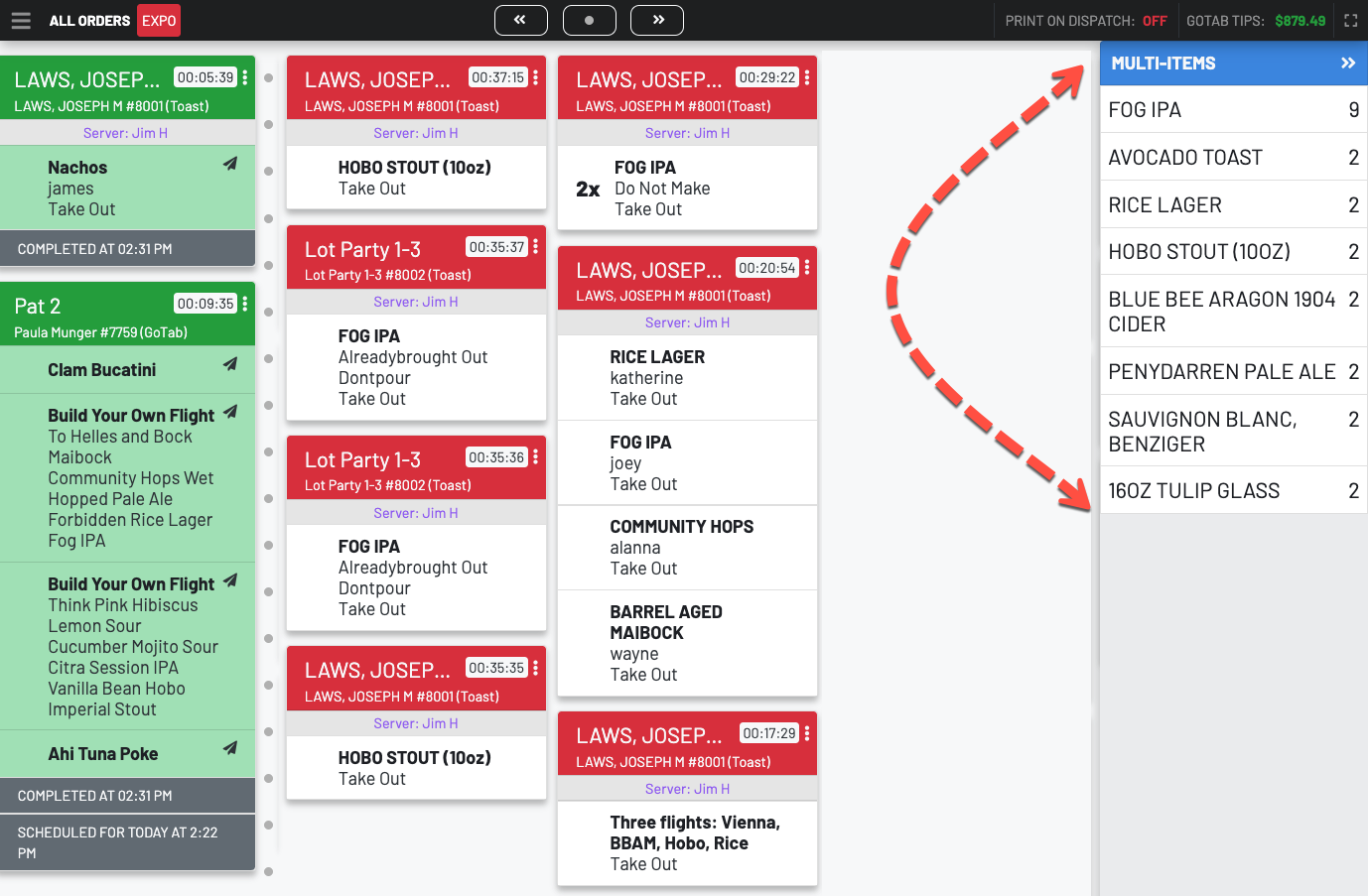 ---
How to text your guest:

How to access your chats: Click the yellow button (bottom-left)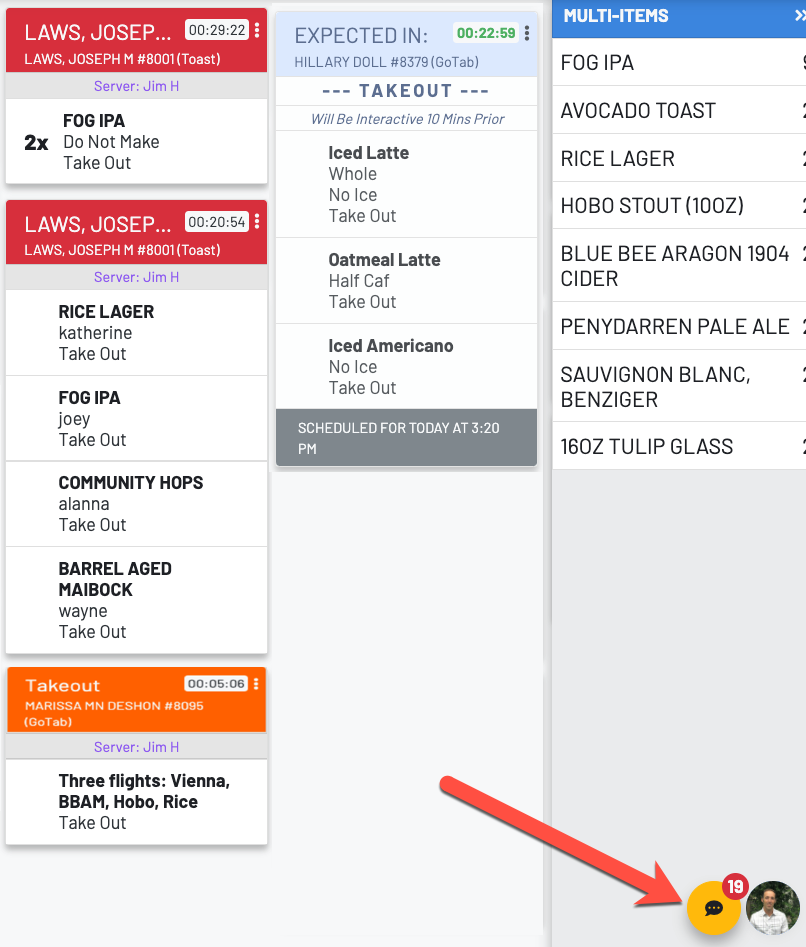 ---
How to reach out to GoTab Support: Click the person icon