Notice
Creating a Notice, Notice Scheduling, Notice Timing
Feature Definition: The notice function allows you to add a layer of communication between you and your guests.
Benefits: Use this feature to highlight any promotions, communicate any updates, or simply thank your guests for dining at your establishment.

---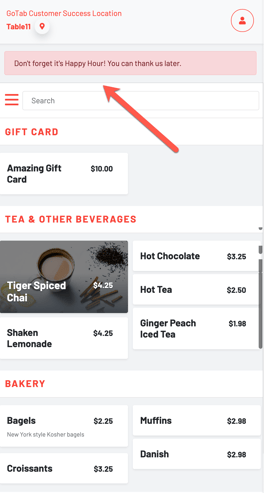 To create a notice, visit the Notices tab in the Manager Dashboard. Simply click the add notice button give your notice a name, enter your content, and apply your preferred settings.

---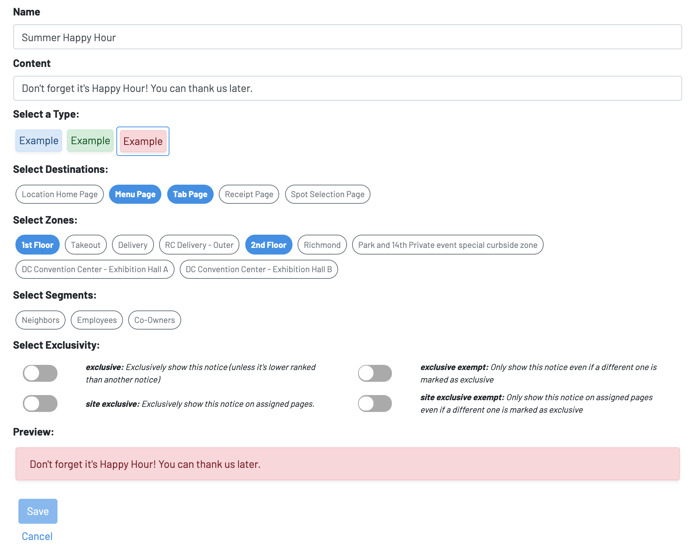 ---
The calendar icon allows you to put your notice on a set schedule so that the notice is only visible to guests during the allotted time frame. The clock icon allows you to set a duration for the schedule by identifying a start and end date.