Searchable, Display Mode, Prompt, Ordering and Schedulable Dates, Adding Categories, Adding Zones, Menu Schedules, Menu Image, Menu Filter By Tags, Menu Segments
New Menu Creation
Click the Menus tab on the left
Click "+ Create Menu" at the bottom of the screen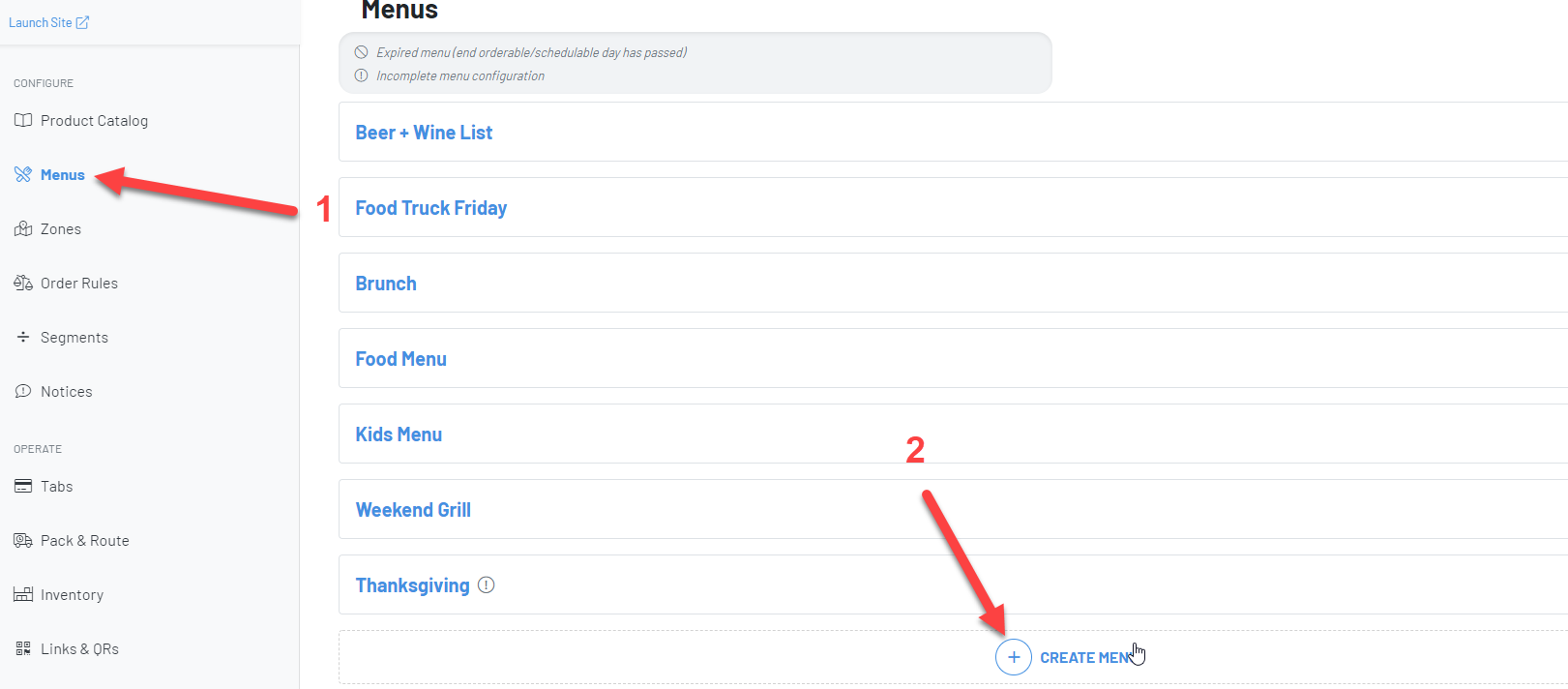 Searchable on allows your guests to navigate to the menu from the landing page
Searchable off keeps your menu accessible only by scanning a QR or clicking on a direct link

Minimal, Standard, and Media

Start Ordering Date is the day that guests can begin ordering from the menu
End Ordering Date is the last day guests are able to order from this menu
Start Schedulable Date is the first day guests can select their choices to be ready for
End Schedulable Date is the last day guests are able to schedule their meals to be picked up

Hit save your menu will be available for edit back on the Menus tab.
Click into the menu to finish the menu creating process

Schedule allows you to adjust when the menu is available for guests to view and order from
Attach Image to display an image for your menu on the landing page
Filters and Tagging allows you to include or exclude items that are tagged in your product catalog.


Example: Create a tag called "Bottle Beer" and tag all of your beer bottles

Segments allows you to have this menu be accessible to only a certain group of people.
Open Menu is a quick and easy way to access your menu for testing/viewing. Pro tip: Keep your menu with searchable set to "No" until you are done, and access from here.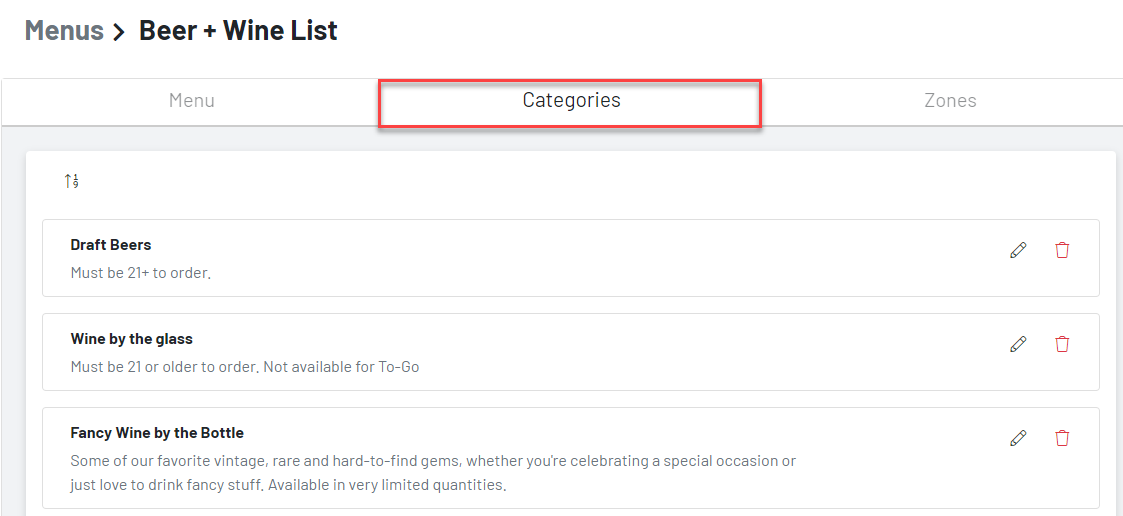 The Category header allows you to assign whole categories from the product catalog to your menu. Feel free to use tags to exclude select items from your selected category from populating in the menu.

The Zones header lets you choose where to have your menu available. The menu will adopt the settings of each zone that it is placed in.