Itemized Refund
Feature Definition: How to refund by item.
To issue an Itemized Refund from the Tabs page, simply select the refund button from the guest's order card.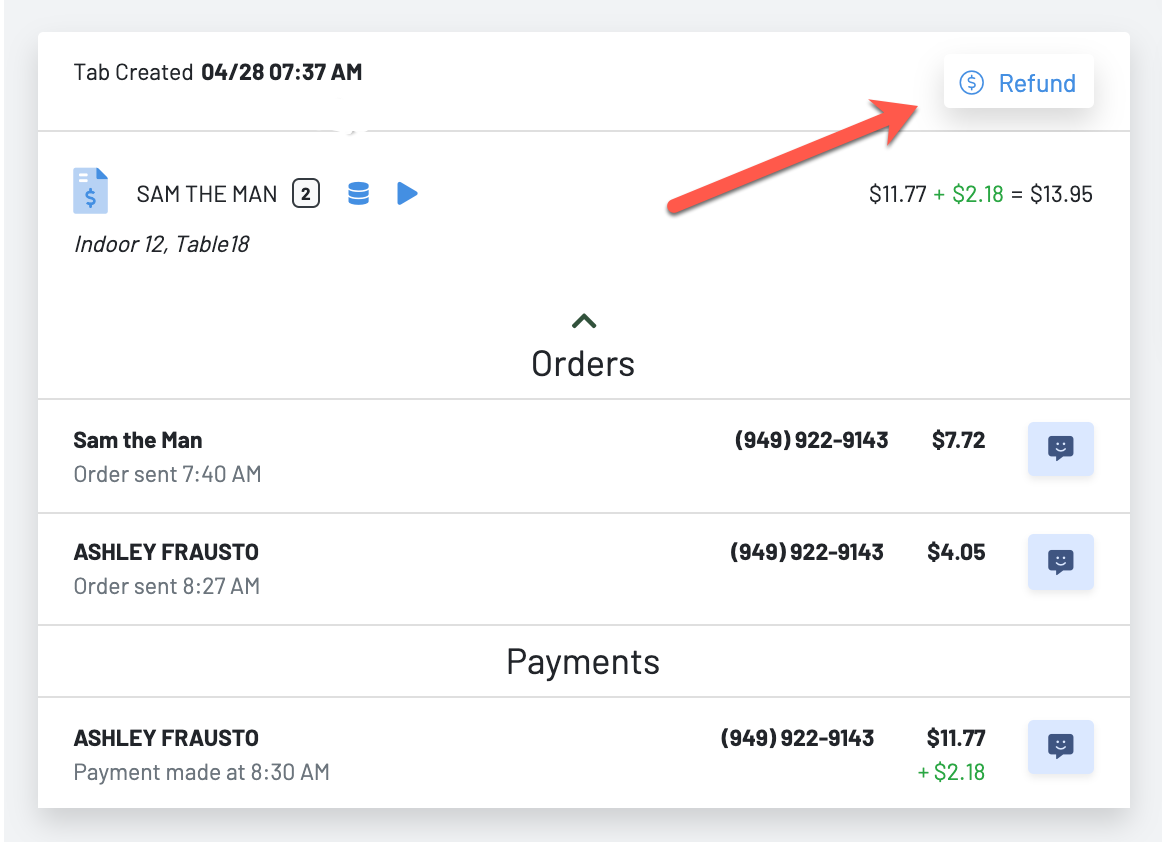 Next, select the Refund by Item selector and select the item/s which you would like to issue a refund for.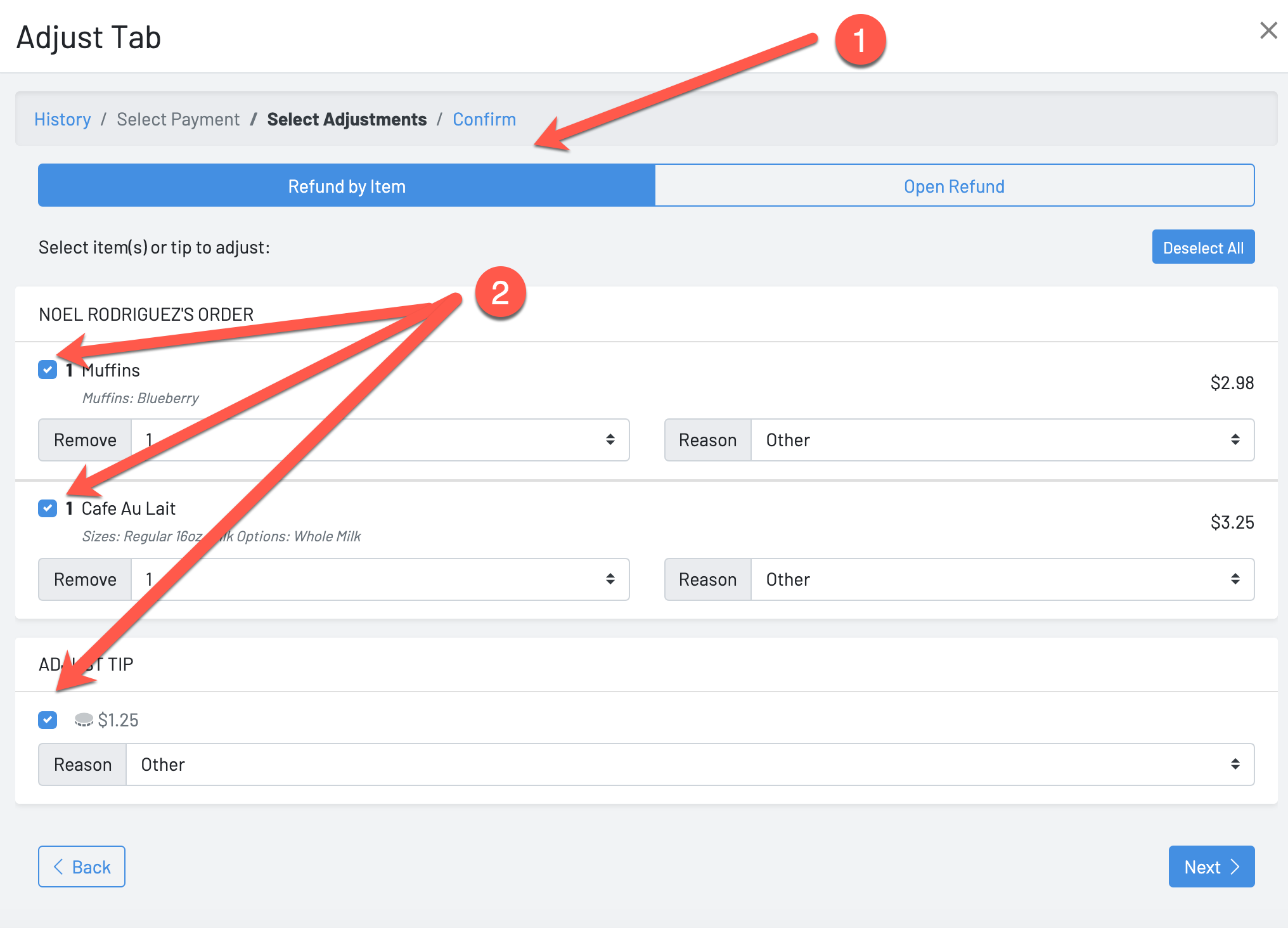 Then, select the quantity and reason for the refund before selecting the next button.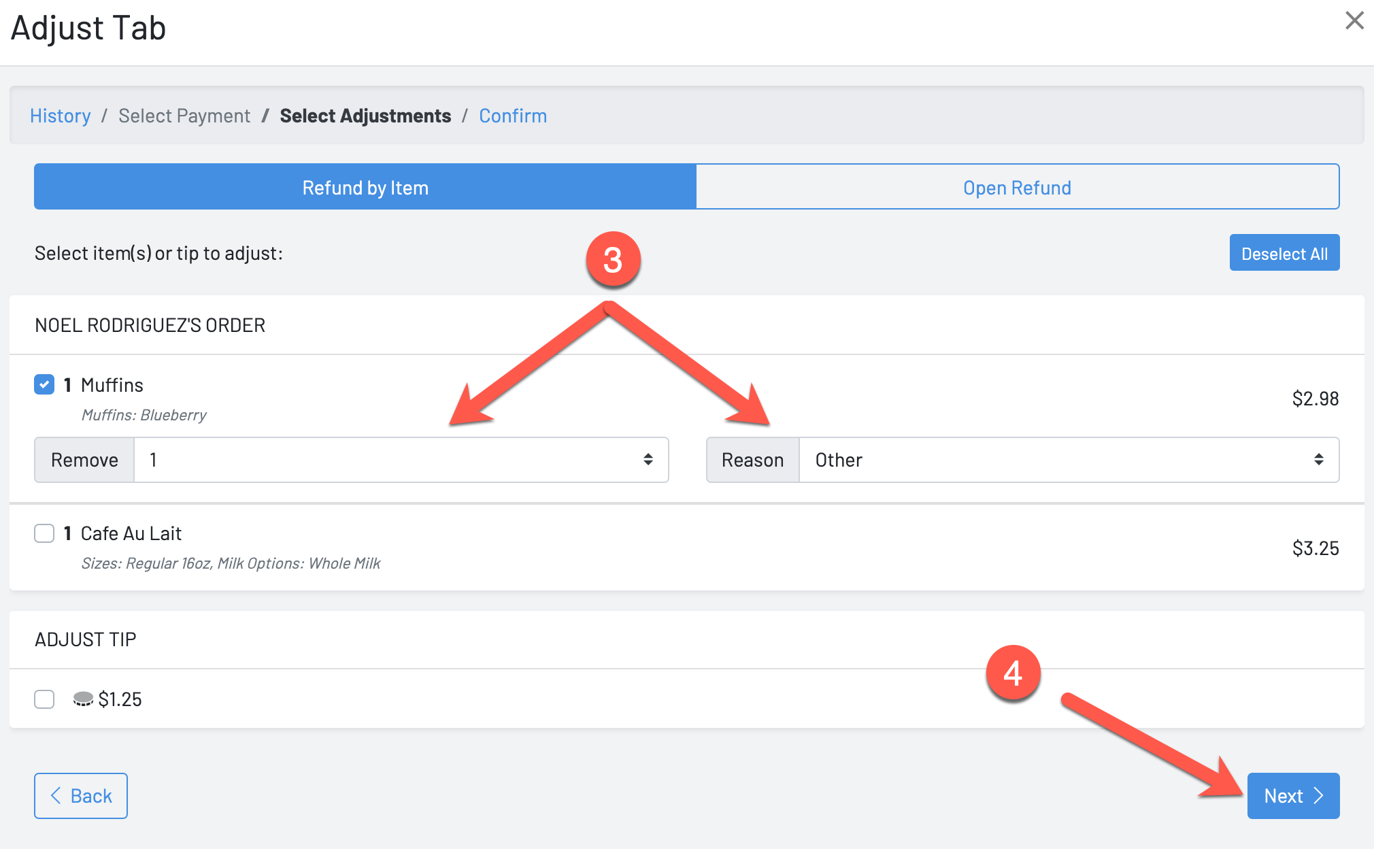 Lastly, select submit from the refund confirmation screen.