How to Transfer Your Gift Cards
GoTab gift cards are now available for purchase on operators' menus. Guests can purchase the gift cards and transfer them to another person using the directions below.
Step 1: Click on the text receipt that is delivered once you've completed your purchase(s)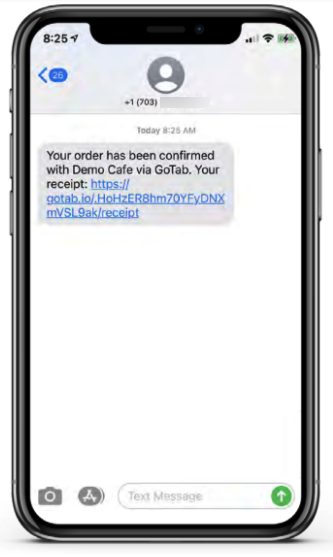 ---
Step 2: Go to gotab.io and select the "person" icon in the upper right-hand corner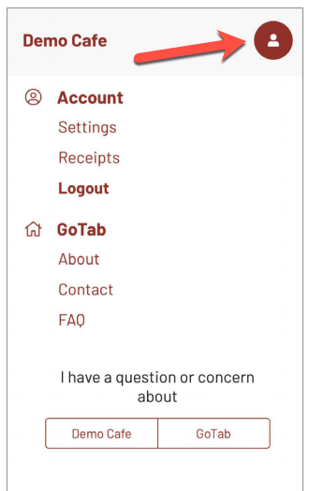 ---
Step 3: Touch the drop-down arrow to transfer the gift card balance.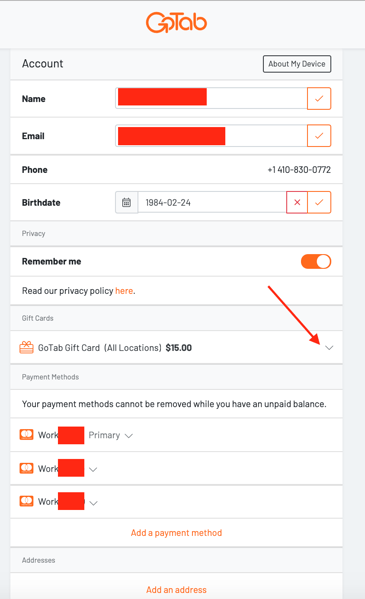 ---
Step 4: Copy and paste the link into your email or social media; or, have your recipient scan the QR