How to issue a customer a gift card
Notes:
When a customer uses the gift card, it will show up as deferred revenue in your Payouts.
Before the customer spends the gift card, it shows up as a comped/voided product.
There are no fees added when providing a gift card to a customer.
Step 1: Create a gift card if you haven't already. See here
---
Step 2: Go to Processors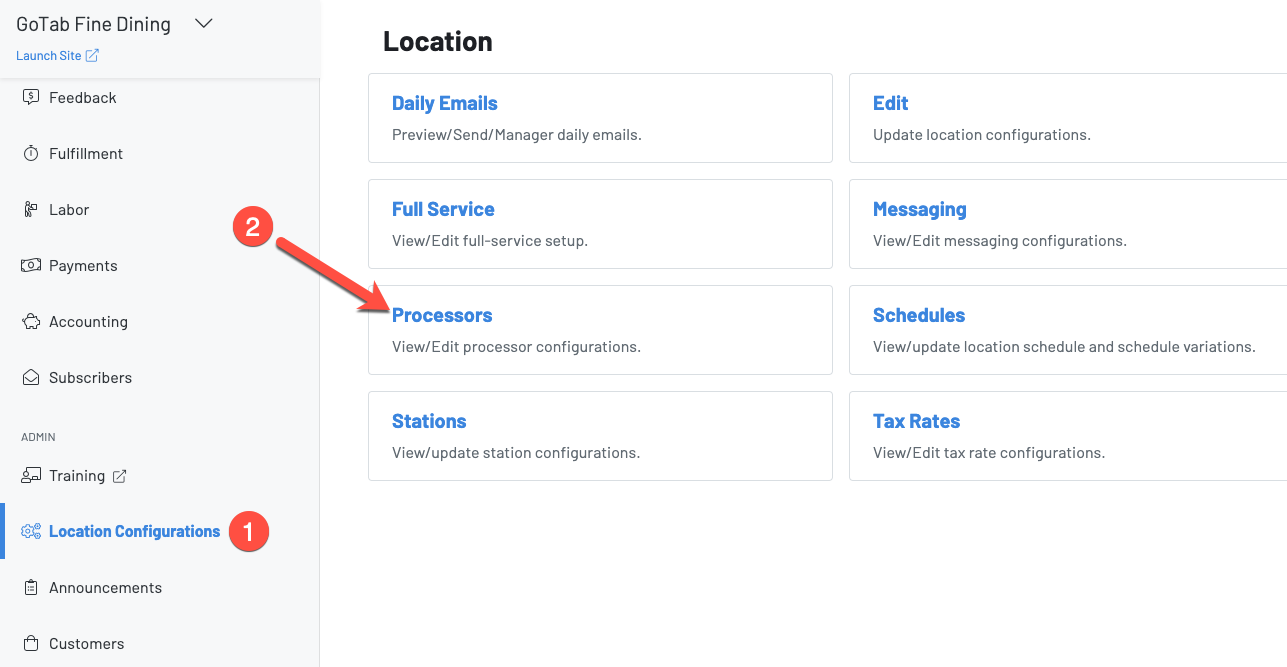 ---
Step 3: Click "View Accounts"
---
Step 4: Click "Add Account"

---
Step 5: Enter the customer's phone number, the amount you would like to give, and an SMS message to the customer.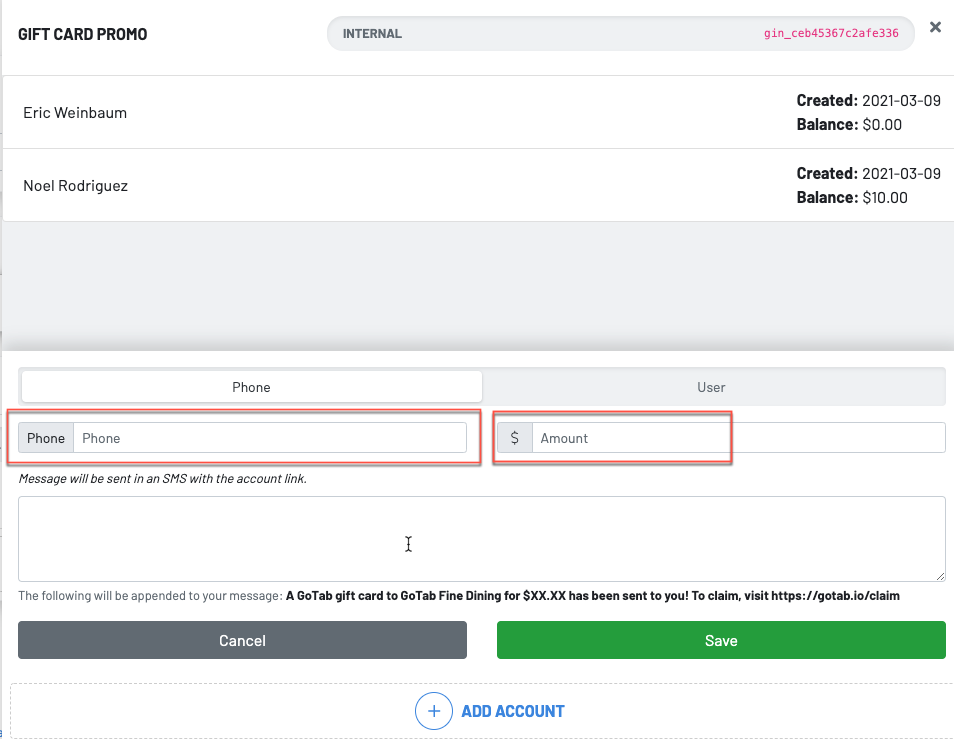 Done! The customer will see this on their phone: