How to diagnose your device (if you are experiencing issues)
Customers can now activate an "About Device" diagnostics modal from the Account Settings page by clicking About My Device. This will prompt them to send an email with diagnostic information which can be useful when debugging customer issues.
This same button is available on the KDS under Menu -> scroll all the way to the bottom. Please use this feature when collecting debugging information.
Step 1: Go to My Account (it's at the bottom of your settings bar)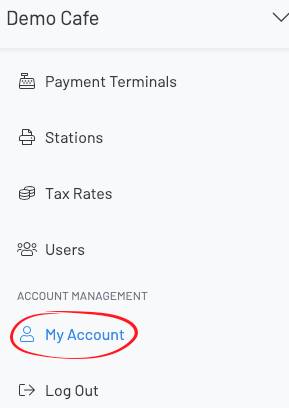 ---
Step 2: Click About My Device