How to sync email subscribers into Klaviyo
A Klaviyo list must be created to sync new email subscribers from GoTab into Klaviyo.
Summary
GoTab and Klaviyo offer an integrated solution for new email subscribers. When a guest navigates to an operators GoTab domain (e.g. gotab.io/demorestraunt), they have the option to subscribe for marketing communications on the homepage or during the checkout on a digital receipt. This article will aid in the creation of a new Klaviyo list that can be synced in GoTab for future marketing automation.
Pre-Requisites
Before a Klaviyo list can be synced with your GoTab account make sure you have added your API Keys into GoTab. Please review and confirm the steps in this article have been completed before proceeding.
Step One
Create a Klaviyo List
Once logged in to your Klaviyo account navigate to Lists & Segments on the left hand navigation pane.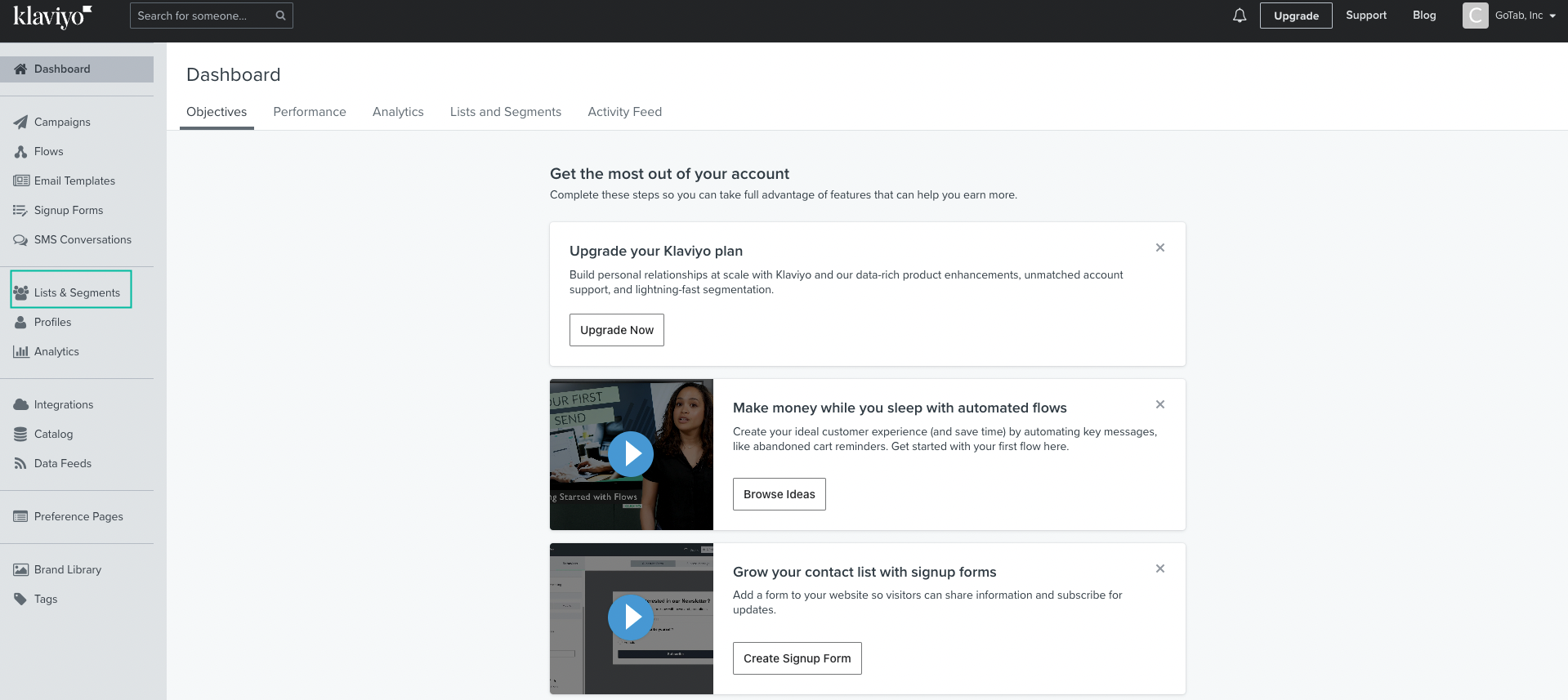 In the Top Right select Create List / Segment and select List


Now. you are ready to configure your list. First name your list GoTab Subscribers and select Create List

Step Two
Update the Klaviyo List Settings
Once the list is created, select Settings. By default, every Klaviyo list is set for Double opt-in. GoTab recommends changing the list settings to single opt-in. This will help ensure your new subscribers are automatically added in Klaviyo without the requirement of confirming in a email that may be sent to a spam inbox.
Be sure to save your changes by clicking Update List Settings at the bottom of the page.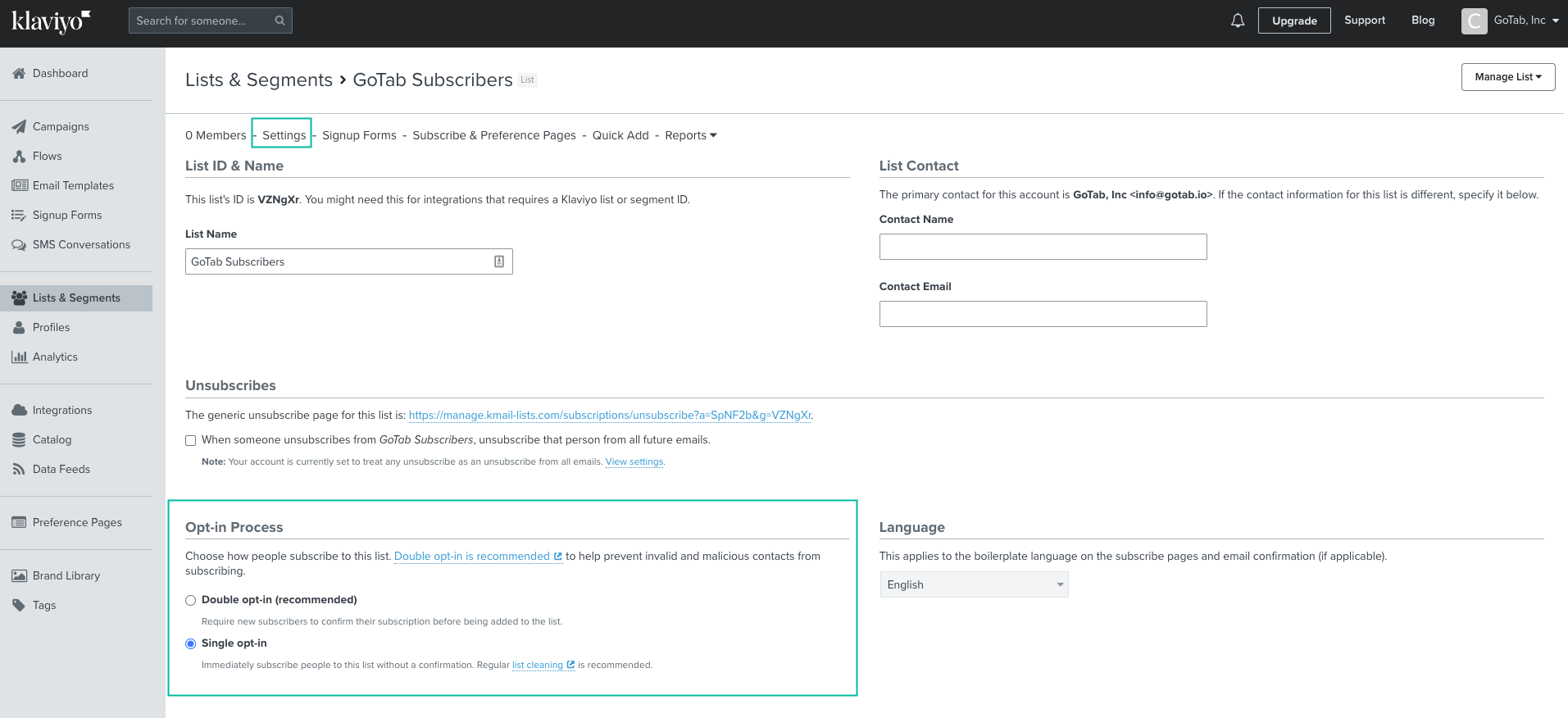 Now your list has been created and all new email subscribers from your GoTab domain will automatically appear in this list for future marketing initiatives.
Next Help Article for Klaviyo