How to add GoTags (filters) to your menu
Feature Definition: GoTags are tags that act as filters for your customer-facing menu.

When to Use: (Add one or more of the bullet points below)
Benefits: The benefit of using GoTags is to make it easy for your customer to filter through your menu easily. I.e. The customer can just click the "Vegetarian" filter to just show them your vegetarian options.
---
Step 1: Tag your items with the appropriate GoTags (Dark Blue Tags)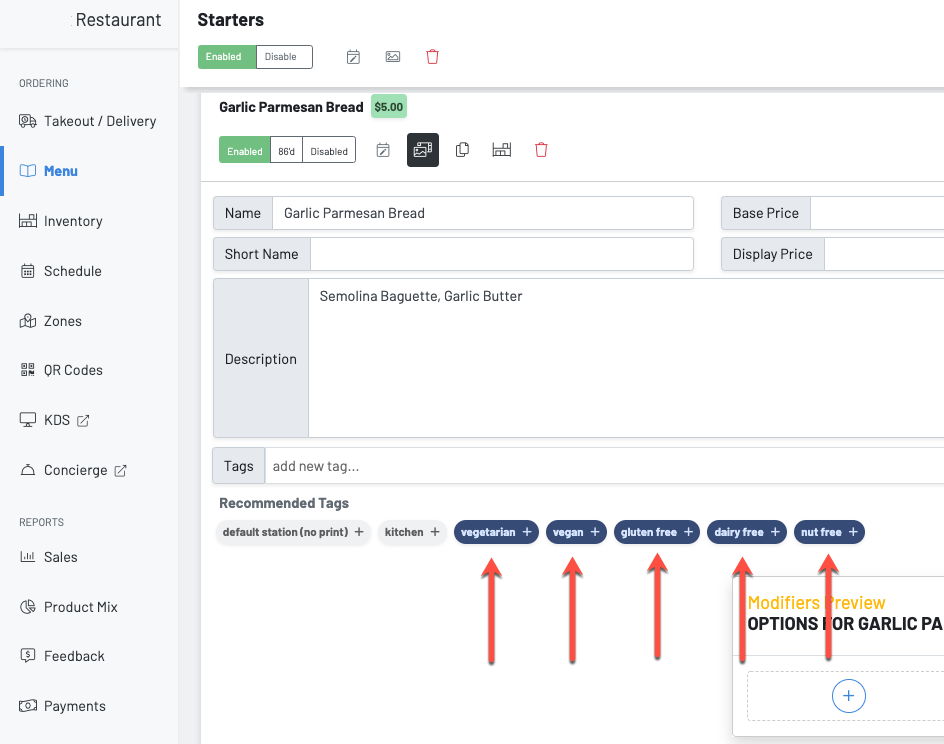 ---
See it in action on your menu!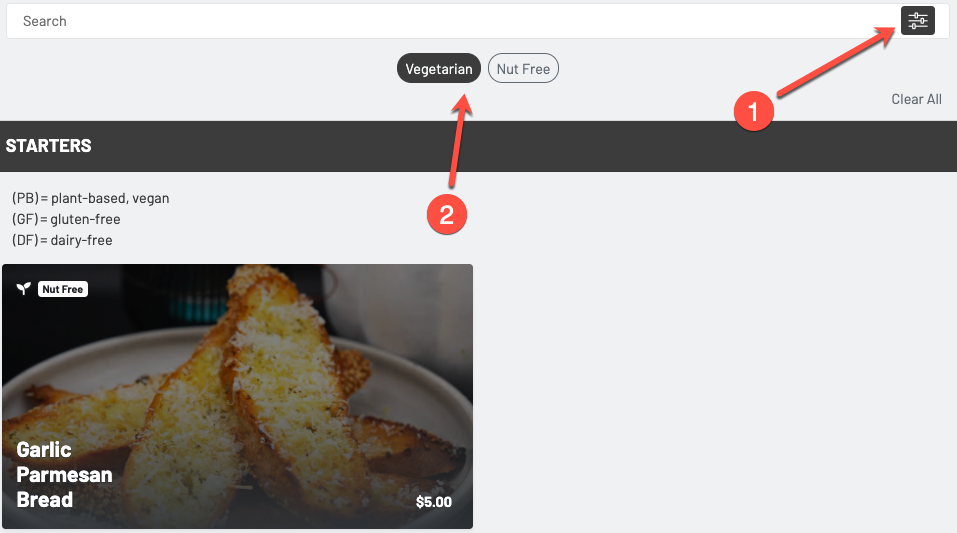 *If you have any filters that you need to be added to your menu that is not currently offered, please contact us at support@gotab.io