How to Add a New Card
Edit account information, add a new payment method, add a credit/debit card
Feature Definition: Adding a new payment method

Benefits: Edit your payment methods to put multiple credit cards on file and switch between them seamlessly while paying out at GoTab locations. With our new split pay feature you can even split a tab across multiple cards that you have saved.
To start, if you have not yet created your GoTab account you will want to use this article: https://success.gotab.io/knowledge/creating-an-account.
If you already have an account and are ready to add a new card, go to gotab.com and click the profile icon in the top right corner: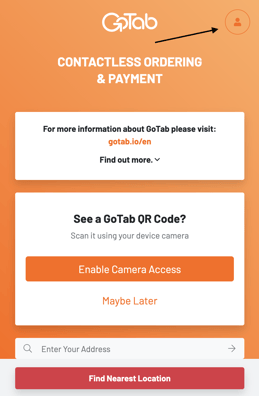 Next, click the "Add a Payment Method" text on the profile page: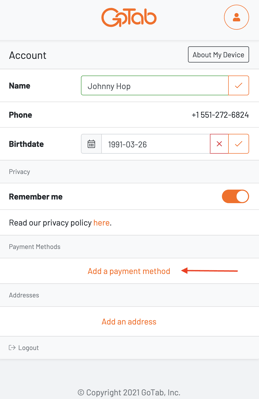 Enter all the relevant card information on the next screen. Make sure to read (and agree to) the terms of use, and save the card to your account: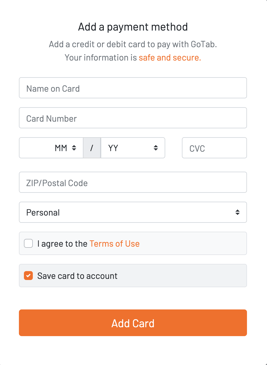 Once you have a payment method on file, you will see all active cards on your profile page: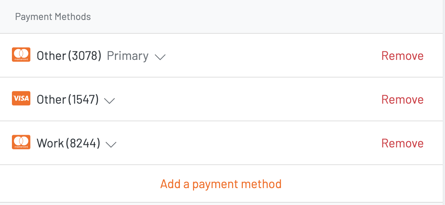 There is no limit to the amount of cards you can associate to your profile, and by clicking the drop down arrow next to any card you have added, you can set it as the primary payment method: