Most Frequent Questions
What is this GoTab charge?
Hi, you recently were at a restaurant, bar, or brewery that uses GoTab as their ordering platform. Think back to all of the yummy things you've consumed!
Why do I have multiple GoTab charges on my account?
You recently went to a restaurant, bar, or brewery and opened a tab. When you open a tab, as a security measure a hold is placed on your credit card to ensure sufficient funds. The hold will lift in a couple of days and is bank dependent.
How do I find my receipt?
Go to gotab.io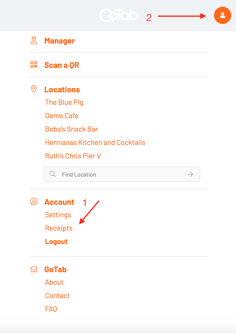 I bought a gift card, where is it?
Click the link in your SMS txts to view the gift card.
Click on the arrow and send the gift card directly to the recipient.
Due to security measures, the recipient must click on the link within 48 hours, however, they can use it whenever.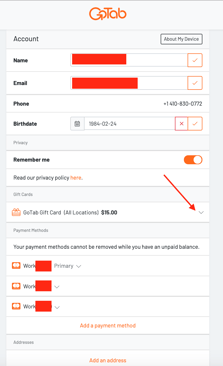 For more information, click here
In venue, please help!
What do I do if I can't scan a QR?
Go to gotab.io and click "Find Nearest Location" or enter your address.
What do I do if I do not receive a verification code?
If you do NOT receive the code you may need to try up to 3 times.
Why won't Apple Pay work?
Apple pay only works in safari. Apple pay does not work when opening a tab.
How do I leave a tip?
Upon paying, you'll be asked to leave gratuity, please double check the amount.
Out with My Friends
How do I share my tab?
Scan the table QR and click "Share Tab."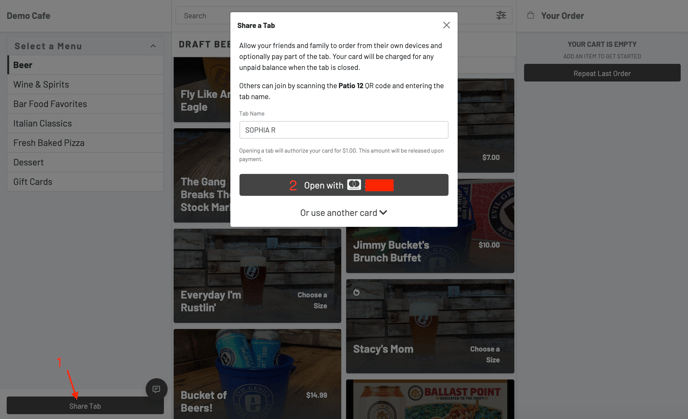 How do I split pay?
Once you add products to your cart and click "Review Order." If you've opened a tab, you'll be able to split pay at the end of your dine-in experience.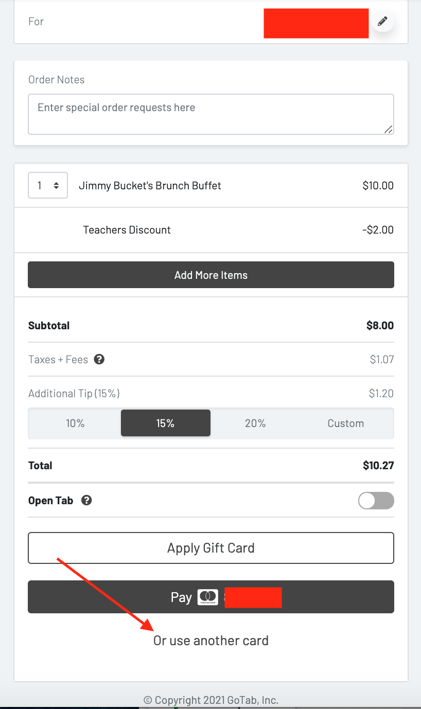 What if I want to pay separately?
You and everyone in your party can separately scan the QR and place orders.
How do I switch my spot?
Pull out your camera and scan the new QR.