Concierge: Watchtower
Overview of the "Watchtower" function of the Concierge Display
Feature Definition: The Watchtower is one of two functions of the Concierge Display (overview here) displaying the delivery status of orders.

Benefits: The Watchtower view is primarily used when running a self-fulfillment delivery operation.
In addition to the total order count, there are three basic statuses that are visible on the watchtower:
Delivered: Orders that are in the hands of the guest
In Transit: Orders that are en route
Preparing: Orders that are currently be prepared in the kitchen (marked as prepped on the KDS)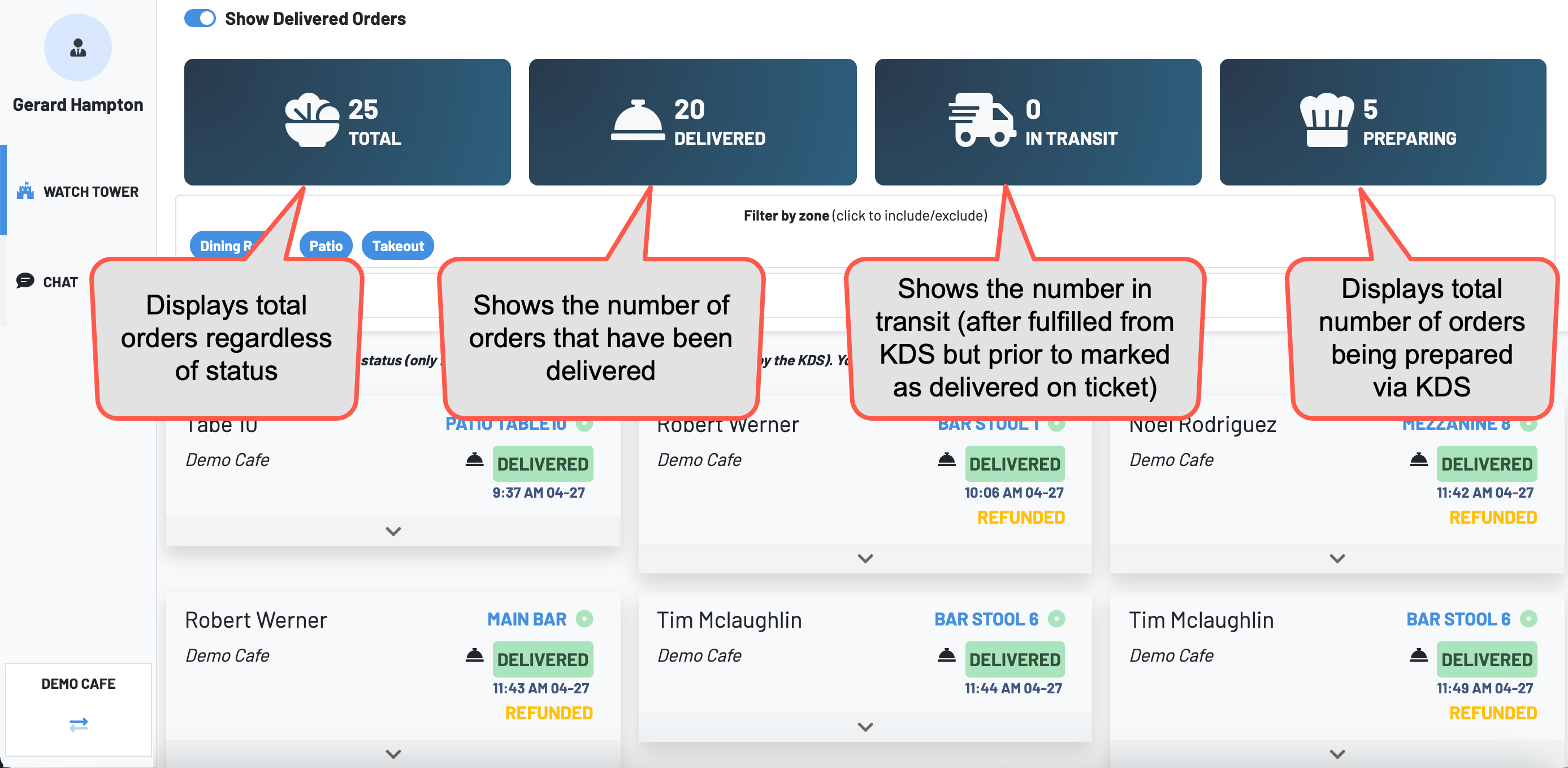 Scheduled orders for a future time are shown with the date due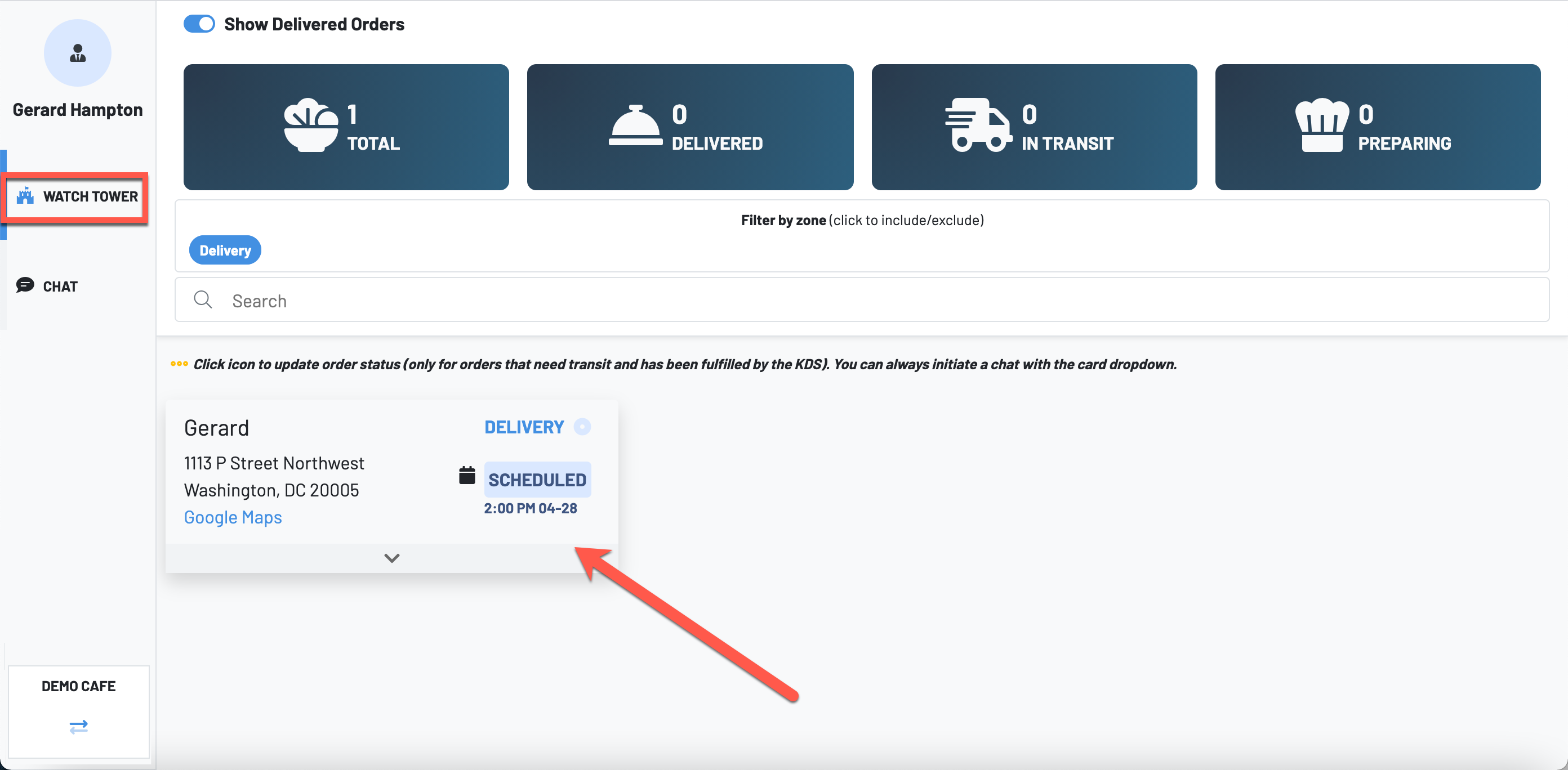 The order moves into the Preparing status after marked as prepped on the KDS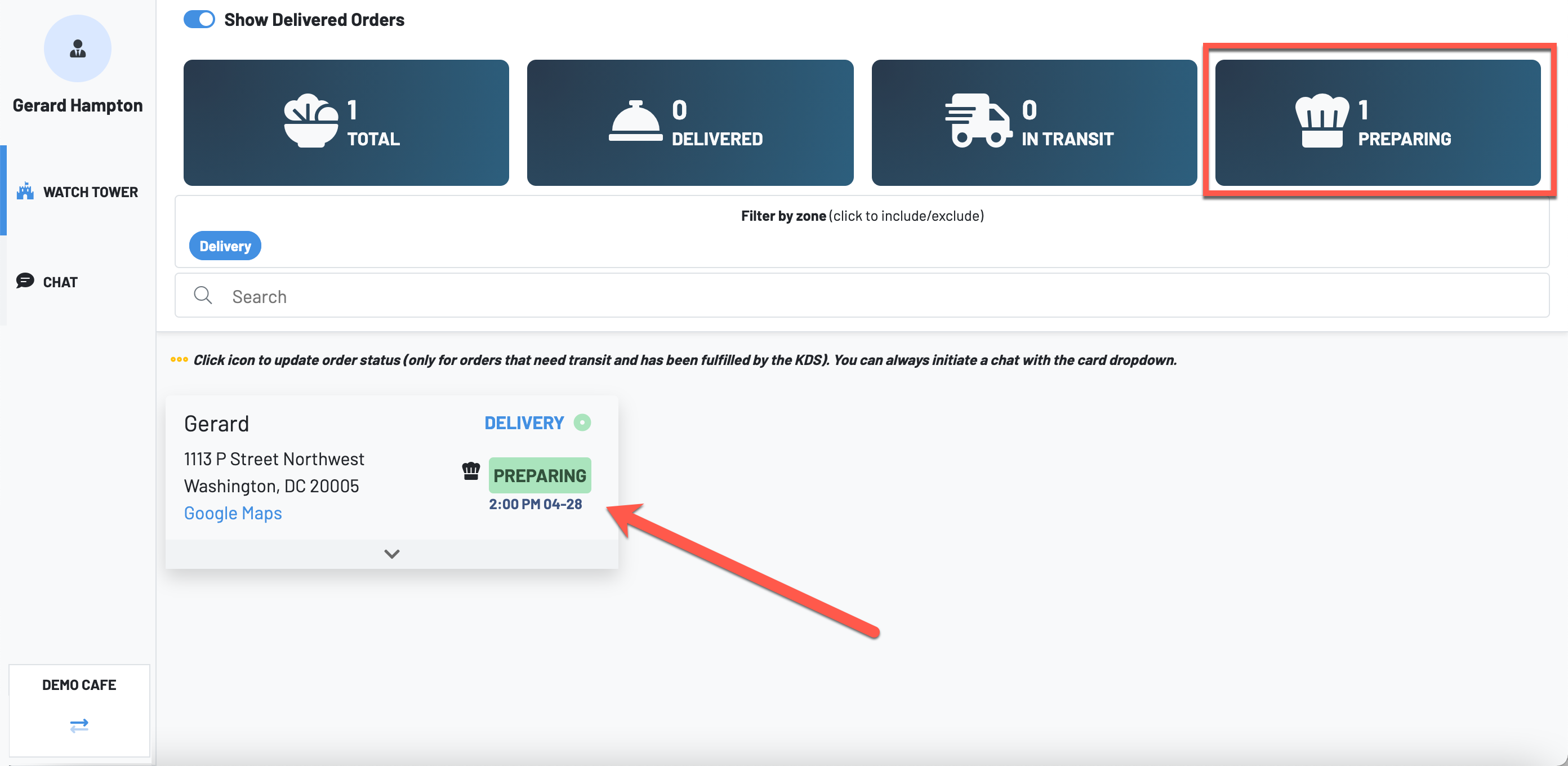 Once fulfilled from the KDS, the order is In Transit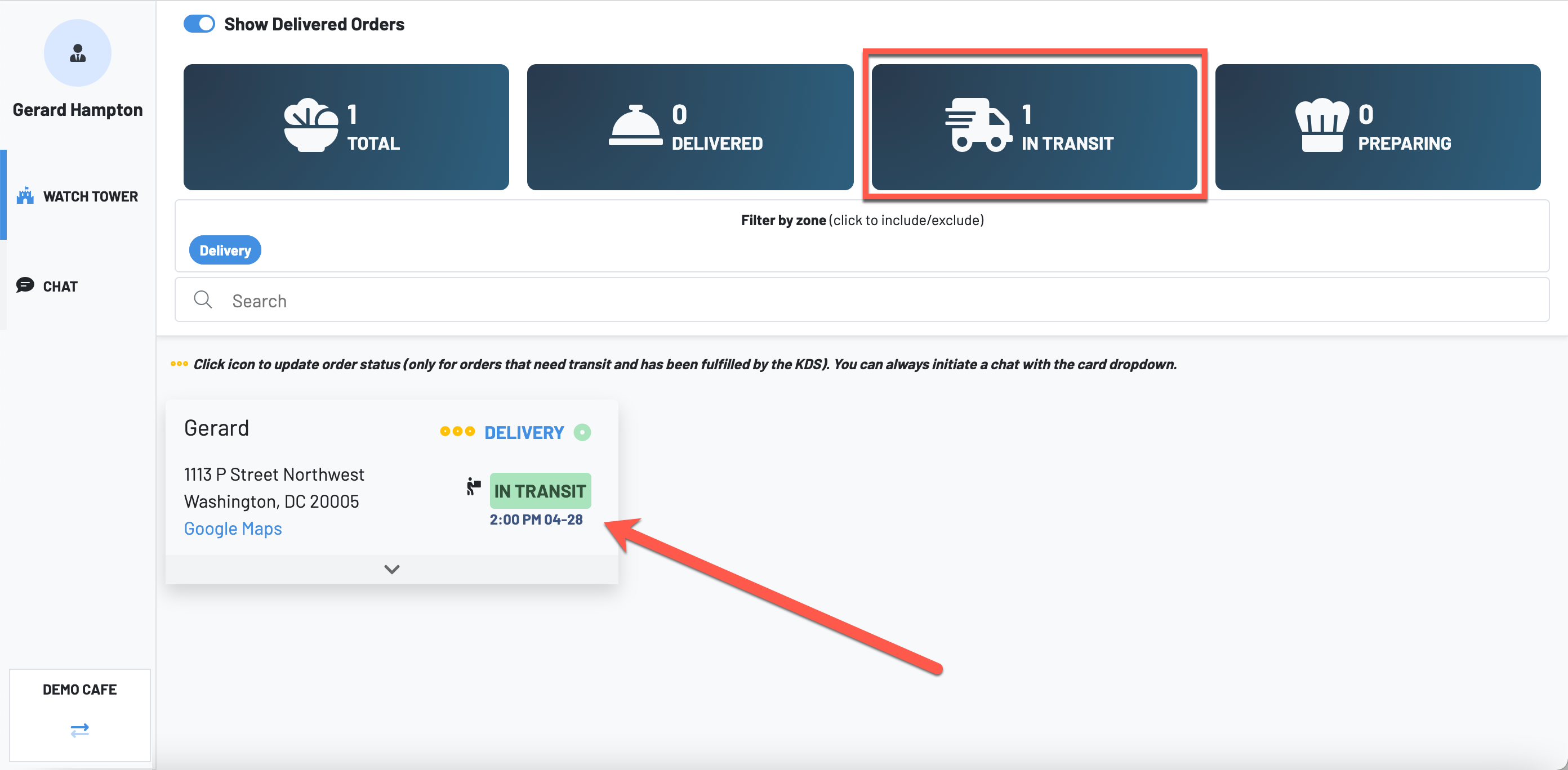 Orders are Delivered only after being marked after hitting the three horizontal dots (see below) and tapping Set Delivered or Set Delivered and Go To Chat. If doing self delivery, you can customize an automatic chat that can let the customer know you have arrived with their order.
You are also able to use the concierge display on mobile when running delivery. We provide both the delivery address and link to google maps. For more about deliver routes, check out the the article on Pack & Route.