Concierge: Chat
Overview of the "Chat" function of the Concierge Display
Feature Definition: The concierge chat feature is one of two functions of the Concierge Display (overview here) showing all active chats.

Benefits: The chat view is very useful in any operation relying heavily on two-way communication with guests.
To begin a conversation with a guest, simply click on the dropdown arrow on the card of the customer you are wanting to chat with, and click the Message Guest icon to begin chatting.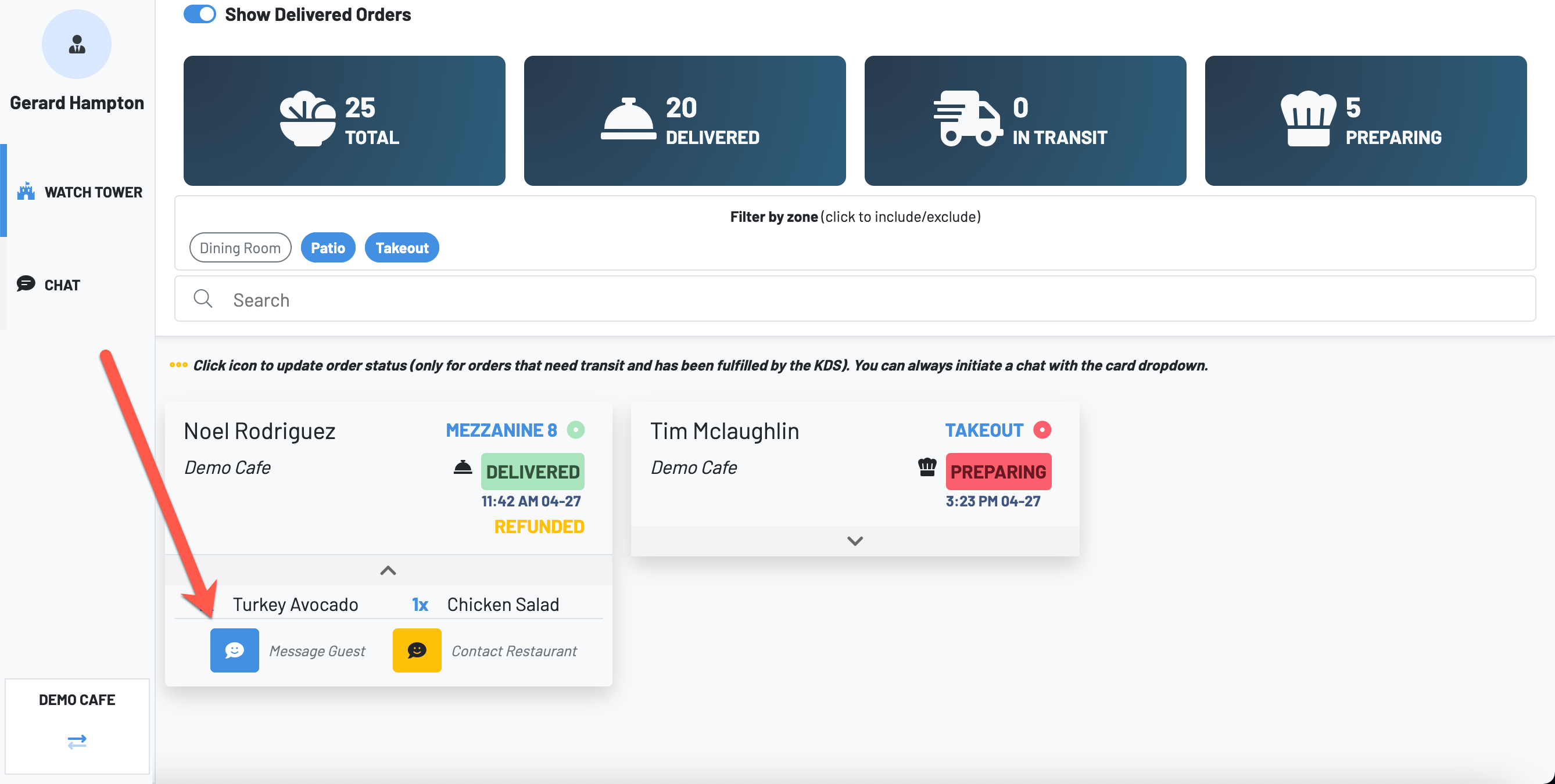 By clicking into the chat view, you can see all active chats with guests (whether customer initiated, or initiated by a staff member). Similar to other messaging platforms, simply click into any conversation to begin a message or respond to a customer request.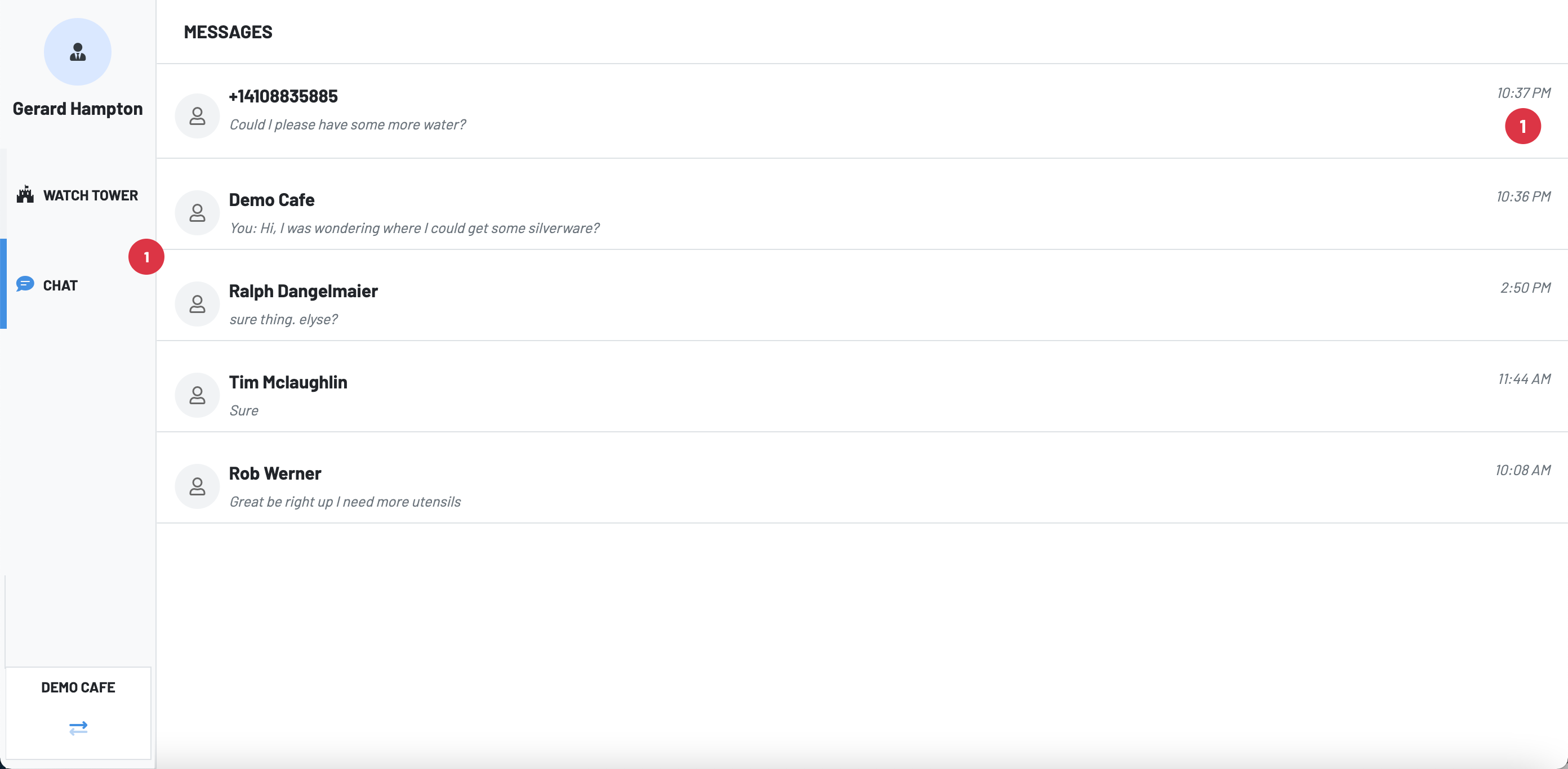 You set custom responses to generate one-click canned messages to save time while chatting (learn more about how to customize messaging here).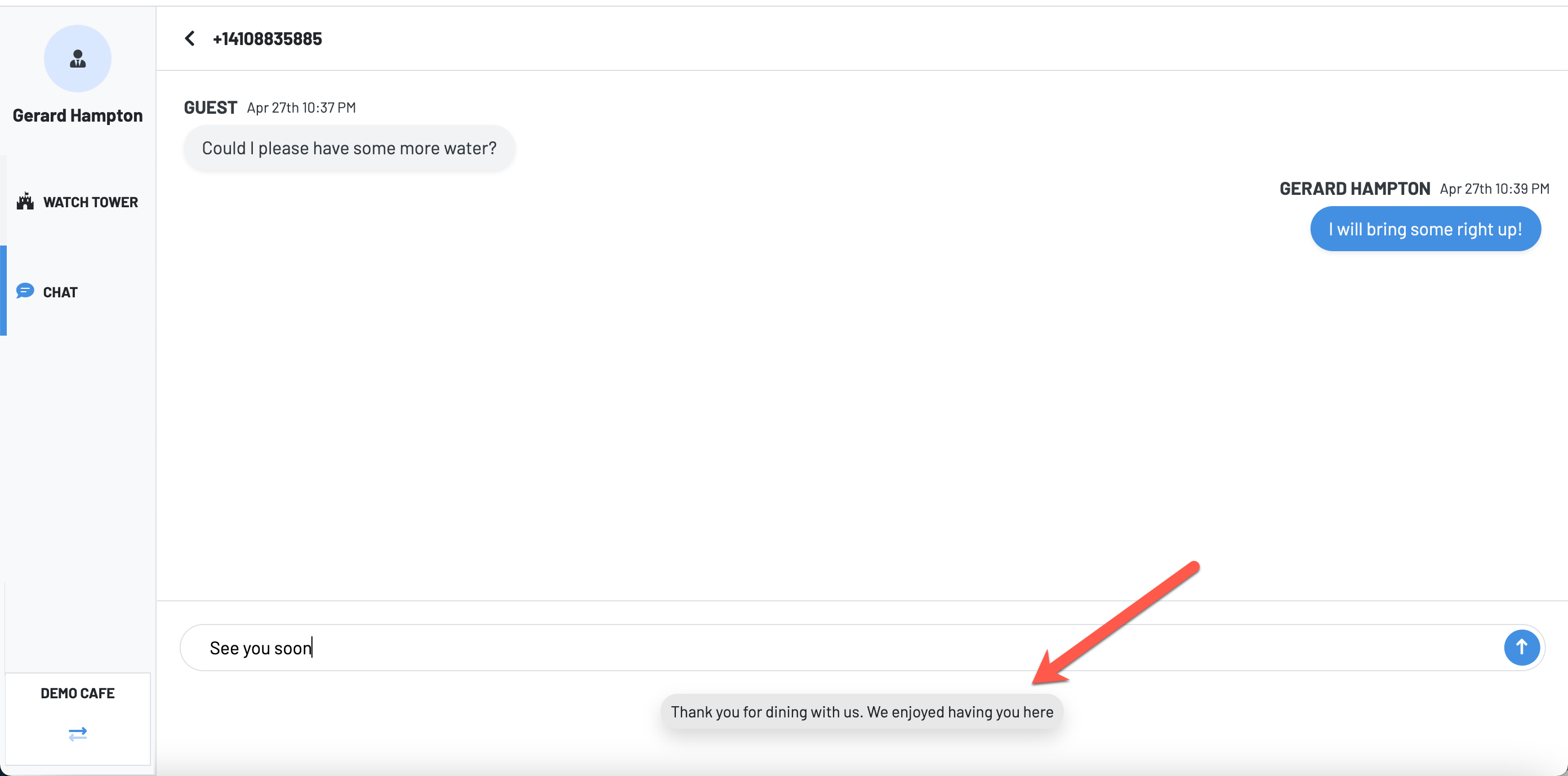 On a busy night, it is easy to lose track of your messaging so we recommend making use of custom responses and having the concierge display somewhere easily visible for a staff member (e.g. concierge for hotel operators, host/hostess for restaurant operators, etc.).