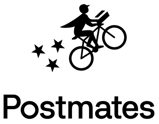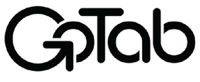 GoTab can now integrate with Postmates to allow your business to work with the number one point to point delivery service. Postmates can provide a third party delivery service for your establishment to get your products to your customers quickly and efficiently without having your own delivery team. The integration is quick and easy, follow the steps below to provide the information to your GoTab Customer Success Agent.
Complete the Postmates Partner setup at https://seller.postmates.com/account/create
Once your account is created and verified, please make sure to put a card on file with Postmates. This is a requirement by Postmates in order to use their delivery service.
After account set up is complete. Select the developer page from the Postmates' Partner home screen.
On the Developer page, there are two pieces of information required for integration.

Production Key
Customer ID
These codes should be copied and pasted into an email to be sent to your GoTab Customer Success Agent for completion of the Postmates Integration. Please make sure to clearly label each code and send them exactly as they are posted.
Once the agent has been set up with the information above, all that is required is a delivery zone to be set up with the appropriate delivery area.
---
FAQ
Why do I need to put a Credit Card on my Postmates Account?

Postmates operates with partners by charging the delivery fee directly to the Partner Account Credit Card. This charge is then passed to the customer who ordered the food through GoTab to recoup the expense of the delivery charge.

Who pays the Postmates fee?

The customer pays the Postmates delivery fee through GoTab. To view the fee structure for Postmates click here.

Can other delivery service types be used while the Postmates integration is turned on?

At this time, no. If the Postmates integration is turned on then all deliveries will use Postmates as its delivery service.